Adani Group will raise $3.5 billion through its three companies, trying to win back investors' trust
Adani Group will seek to raise around USD 3.5 billion through equity share sales to institutional investors. For this, shares of three group companies Adani Enterprises Limited, Adani Transmission Limited, and Adani Green Energy will be sold.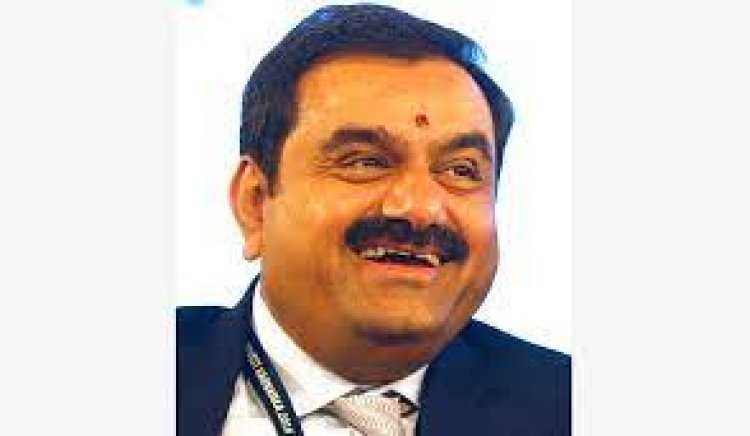 Billionaire Gautam Adani's Adani Group will look to raise around USD 3.5 billion through equity share sales to institutional investors. After the Hindenburg report, this step of the Adani group is being considered a bold comeback.
The board members of Adani Enterprises Limited and Adani Transmission Limited have already approved raising Rs 21,000 crore (over USD 2.5 billion) through a share sale to Qualified Institutional Investor (QIB). After board approval, both these companies have now sought shareholder approval.
Adani Green Energy's board members are yet to take a decision on whether to raise up to USD 1 billion in the next few weeks, according to people in the know. Board members of Green Energy Limited may meet next month i.e. in the first or second week of June for approval of fundraising.
The entire USD 3.5 billion funds raised by the Adani Group will go towards meeting the capital expenditure needs of the group. This fundraiser is likely to be completed within the second quarter (July-September) of the current financial year.
This fundraising will be done by issuing shares to QIBs. According to sources with knowledge of the matter, investors from Europe and the Middle East have shown a lot of interest in it. Apart from this, some existing investors are likely to subscribe to the offer and some new investors may also join.
The Adani Group is trying to win back investor confidence in the market with plans to reduce its pace of loan repayments and spending on new projects.
US-based short seller firm Hindenburg released a report on 24 January alleging stock price manipulation by the Adani group, which caused the group's shares to fall in the stock market, causing huge losses to the group.
Although the Adani group had also denied all the allegations of Hindenburg and now this step of fundraising by the Adani group is being considered as a comeback strategy.