Actress Urmila Sharma Says; My new show "Meri Saas Bhoot Hai" of Star Bharat can be the turning point of my life
New Delhi (India), February 1: Actress Urmila Sharma, who has played important roles in popular TV shows like Yeh Rishta Kya Kehlata Hai, Diya Aur Baati Hum, Na Bole Tum Na Maine Kuch Kaha, Balika Vadhu, Ishq Subhan Allah, Ranju Ki Betiyaan and Nath – Zewar Ya Zanjeer, is now doing Star Bharat's new show […]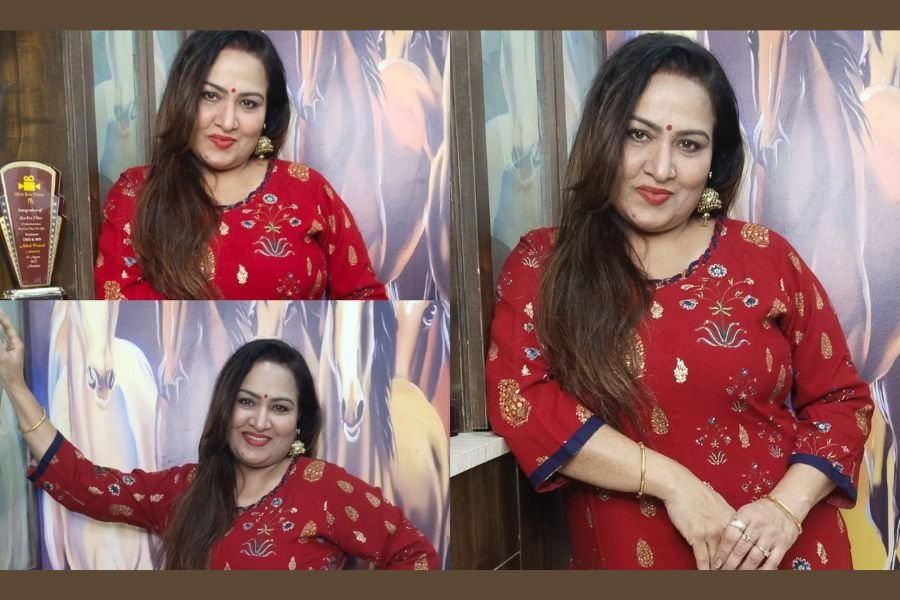 Actress Urmila Sharma Says; My new show "Meri Saas Bhoot Hai" of Star Bharat can be the turning point of my life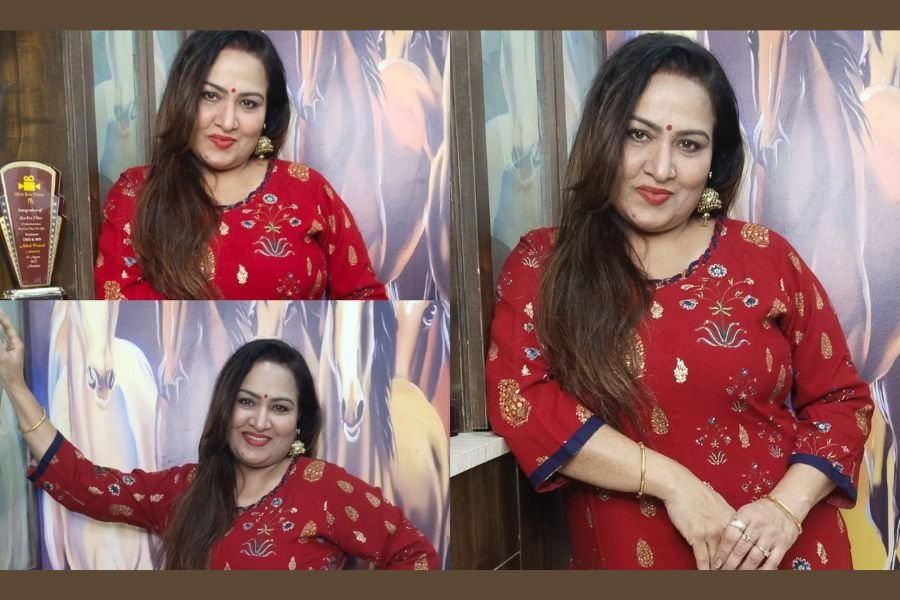 New Delhi (India), February 1: Actress Urmila Sharma, who has played important roles in popular TV shows like Yeh Rishta Kya Kehlata Hai, Diya Aur Baati Hum, Na Bole Tum Na Maine Kuch Kaha, Balika Vadhu, Ishq Subhan Allah, Ranju Ki Betiyaan and Nath – Zewar Ya Zanjeer, is now doing Star Bharat's new show "Meri Saas Bhoot Hai" which is being well received, her comic timing and unique character are being highly appreciated by the audience. She is very excited about this TV serial and her character.
Urmila Sharma is playing the character of Gaura's mother Lakshmi, while Gaura's role is played by Kajal Chauhan. Urmila Sharma is playing the role of Sara Khan's mother in the TV serial Palkon Ki Chhaon Mein 2. Not only serials, but the actress has also proved her talent in films like Raanjhanaa, Kabad: The Coin, Sharma Ji Ki Lag Gayi, and Poster Boyz.
Urmila Sharma says that my new show Meri Saas Bhoot Hai is being shown on Star Bharat from 23rd January. This new show is quite entertaining. My role in this show is very good, I am playing the role of the heroine's mother. The name of this show is looking horror, however, it is a very good comedy show. I have done many shows before this. But this is my favorite and special show. Till now, I have played the role of a negative mother-in-law who keeps on torturing the daughters-in-law. Even though I am a negative character in this show, it is very endearing. She scolds her daughter lovingly, people laugh watching my scenes. I am happy that this serial and my character has been liked very much. I myself enjoy a lot while playing this character. Maybe this show can be the turning point of my life. Generally, people think that I can only play a negative character so when this kind of different character was offered to me I accepted it for a change that I will get an opportunity to show that I can play a positive role as well. This mother is upset with her daughter, she wanted a son but she has got a daughter. All the time she keeps scolding the daughter. There are many shades of my character in this show. I have got a chance to show the color of comedy as well.
The director of the show and all the co-stars are wonderful.
People love Urmila's scenes with her on-screen daughter, but there is some tuning with her off-screen daughter, on this Urmila Sharma says, "The one who is playing the role of my daughter Gaura is a very lovely actress and human being. Gaura's real name is Kajal Chauhan. My chemistry and tuning with her are very good. It feels like she is really my daughter."
Urmila Sharma tells about her journey so far, "I was a housewife, never thought that I would enter this industry. Initially, there was a lot of hesitation in giving auditions, but when I gained confidence, I auditioned easily and started getting work. I don't have any godfather in the industry, but on the strength of hard work and talent, I kept getting work. In Kolkata, I was associated with Usha Ganguly's Rangkarmee Theater Group for 6 months. After coming to Mumbai, there were many performances in some dramas in the Prithvi Theater as well. First got a chance to do a Jeevan Saathi serial with Vikram Gokhale on the Colors channel. After that Yeh Rishta Kya Kehlata Hai came I got recognition, then did many serials. Have also done some films. Played Dhanush's mother in the film Raanjhanaa, Worked with Lara Dutta in Billu Barber, Kabaad with Vivaan Shah, and played Mugdha Godse's mother in the comedy film Sharma Ji Ki Lag Gayi. Also played an important character in Poster Boys."
After TV serials and films, now Urmila Sharma can be seen in some web series soon.
If you have any objection to this press release content, kindly contact pr.error.rectification[at]gmail.com to notify us. We will respond and rectify the situation in the next 24 hours.
Disclaimer: This is syndicated feed from PR agency and any legal liability for the content is theirs only.