82mm rain in 3 days: Roads full, because neither the drains are clean, nor the drainage work
82mm rain in 3 days: Roads full, because neither the drains are clean, nor the drainage work; Extracting water from section machine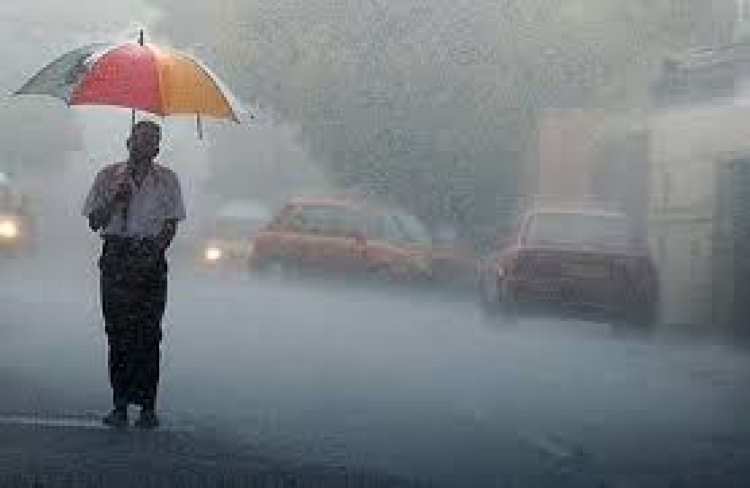 Due to the Western Disturbance, 82 mm of rain in three days has become a disaster for the people. There are many such places in the city, where it has become difficult for people to leave. The biggest reason for this is considered to be the failure of the corporation. The pre-monsoon drains could not be cleaned here, nor is the drainage system working.
The situation is that the corporation has to carry the filled water on the road with the help of a suction machine because the mud pump is not working here. On Monday, near Mahesh Nagar Gate, Rupnagar II was filled with water for two days when people created a ruckus, the Greater Corporation sent a suction machine, with the help of which 14 thousand liters of water was reduced from the road by making 7 rounds.
The problem of water filling is not only near Mahesh Nagar Gate but also extends to Gopalpura Bypass, Sikar Road, Dhehar Ka Balaji, and Chaumun Pulia. Gopalpura trade board president Pawan Goyal is complaining in the corporation, but the hearing is not taking place. In front of Mahesh Nagar police station, water has accumulated in front of about 30 showrooms in Srigopal Nagar and Gangaram Nagar. In this, due to being full in 7 basements, the goods have got spoiled. Water is also filling in front of the new assembly. Even there the drains have not been cleaned. There is a problem of water filling in Balaji of Sikar Road and Dhehar. The people of the colonies are worried till Chaumun Pulia. Local councilor Usha Tatiwal told that water fills every time between Mahesh Nagar gate to Arjun Nagar gate. There is no system of drainage of rainwater here.