12 lakhs cheated in the name of Canada visa-job: Fraud with 46-year-old Ph.D. holder
12 lakhs cheated in the name of Canada visa-job: Fraud with 46-year-old Ph.D. holder, case filed against Hemlata Kumawat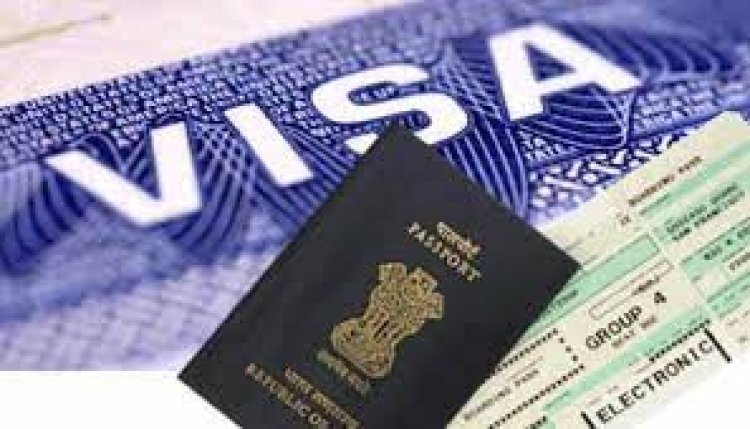 Karni Vihar police station has registered a case of fraud of Rs 12 lakh against a woman in the name of getting a job and visa in Canada. Karni Vihar police station has registered this complaint on the complaint of 46-year-old Ph.D. holder Manoj Pratap Singh. Manoj complained to the police that for one year he knew Hemlata Kumawat, a resident of Balaji, Dheer. Hemlata told Manoj on February 2, 2023, that I am now in Malaysia, and after that, I will go to Canada on 25/2/2023, you arrange the money as soon as possible, and I will get him a Canadian visa, and you will also leave your lecturer job. You come to Malaysia, then go to Canada with me on 25/2/23, here I will give you a job of 10 lacks monthly with the help of my acquaintances.
On February 6, Manoj received a call from a person named Mohammad Ali from this number 0601137324784 and he told me that I am talking to you at the behest of Hemlata, you send me a scanned copy of your passport and a photo on WhatsApp, then I Sent him the scanned copy of my passport and photo. Mohammad Ali demanded 30 lakh rupees from me in lieu of sending me abroad and getting a job and said that you put 12 lakh rupees in the cash bank account as told by us. Give the remaining 18 lakh rupees after coming here. On which the victim deposited 5 lakh 62 thousand from his bank account from 7 February 2023 to 18 February 23 in the bank account mentioned by Ali Mohammad. And gave 6 lakh 38 thousand rupees in cash. After this, the accused are neither calling Canada nor returning the money.
SI Giriraj of Karni Vihar police station said that on the complaint of the victim Manoj, a case has been registered under various sections including cheating of the woman. The accounts in which money was deposited by the victim from his SBI bank are being scrutinized. At the same time, Hemlata Kumawat is also being contacted on this matter. When did the contact between the victim and the accused take place, it is also being investigated. At the same time, inquiries are also being made at the residence of the woman in Jaipur. According to Manoj's complaint, he has made a payment of Rs 12 lakh online and offline. Which is yet to be confirmed. Considering the seriousness of the matter, the investigation has been started. Action will be taken on the matter soon.