Rohit Shetty's upcoming film 'Circus'; Touch of 80s in new age circus
Touch of the 80s in new age circus: Villains also seen in the old style, Ranveer Singh's character in the film has magical powers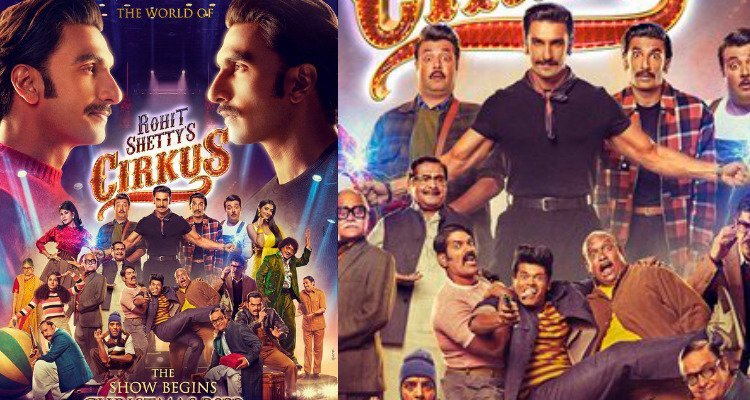 Rohit Shetty's upcoming film 'Circus' is going to release this Christmas. Its trailer will be out on 2 December. Prior to that Dainik Bhaskar has got much special information. A top executive associated with the film told about this, 'Rohit Shetty has taken the rights of Sanjeev Kumar's 'Angoor' to tell this story, although he has made a lot of changes in it. He has added 6 new characters in it as compared to that film.
The source further said, 'Ranveer Singh has a double role here. Rohit Shetty has tried to bring back the lost circus culture from all over the world through his characters. More than 100 trained gymnasts and acrobats are used. Along with this, family values ​​are disappearing from the lives of people.
Says a source, "Rohit Shetty has taken his story, characters and events to the 80s. Many characters have been given the touch of famous villains and heroines of that era. For example, in the character of Pooja Hegde, the body language, hairstyle and mannerisms of famous actress Sadhna of the 70s and '80s have been provided. Similarly, Sanjay Mishra, Mukesh Tiwari, Brijesh Hirji, Johnny Lever and other actors have also been kept inspired by the famous villain and comedian characters of that time. The characters of some of these artists will have a touch of artists like Kanhaiyalal and Jeevan who played iconic roles in that era. In particular, the character of Sanjay Mishra has been designed like the Seth moneylenders of the olden days.
Sources further said, 'This time Rohit Shetty has not done loud comedy to make people laugh. This time he is giving a lot of messages in metaphors. The importance of family has also been told in a big way. A direct comparison is made between the attitudes of people towards family in the past and today. Here too, the world of the 80s has been created. The characters of Ranveer Singh and Varun Sharma have double roles here. There is a brotherly relationship between the two. Sanjay Mishra is in the role of the father of both the heroines. The back story of the father of the heroines in Angoor was less. This time the length of that character has been increased.
Says a source, "The film has a lot of elements to take the audience back to the 80s. From the hairstyle of the characters to their costumes and dialogues, everything has been kept similar to the style of the artists of that era. The pace of the dialogue has been kept low. No one has any spike anywhere. Ranveer Singh's character also has magical powers. When one brother gets hurt, the other gets hurt.