Medvedev won his third consecutive title in three weeks
Medvedev won his third consecutive title in three weeks: beating defending champion Andrey Rublev 6-2, 6-2 at the Dubai Tennis Championships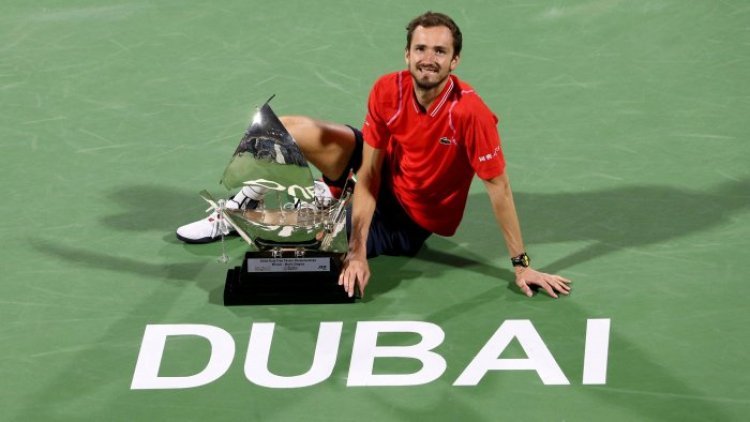 Russian star Daniil Medvedev has won the Dubai Tennis Championships. Medvedev, 27, defeated compatriot Andre Rublev 6-2 6-2 in the final. This is Daniel's third consecutive title in the last three weeks. Earlier, he won the Doha and Rotterdam titles.
Medvedev is the third player since 2021 to win three consecutive titles. Before him, Caspar Rude in July 2021 and Felix Auger-Aliassime in October 2022 have done so.
Medvedev defeated 22-time Grand Slam winner Novak Djokovic in a one-sided match in the semi-finals of the tournament. He won both sets 6-4, 6-4 and did not give Djokovic a chance to make a comeback. Medvedev won against Djokovic after 3 years. Both the players have faced each other 14 times. This is Medvedev's 5th win over Djokovic.
Andre Rublev defeated Alexander Zverev of Germany to enter the final of the Dubai Tennis Championships for the second time. Rublev won the first set easily, 6–3, but struggled to win the second set. He won the second set 7-6.