New rule of DRS in WPL: Will be able to review even against wide and no-ball, Mumbai Indians used first
New rule of DRS in WPL: Will be able to review even against wide and no-ball, Mumbai Indians used first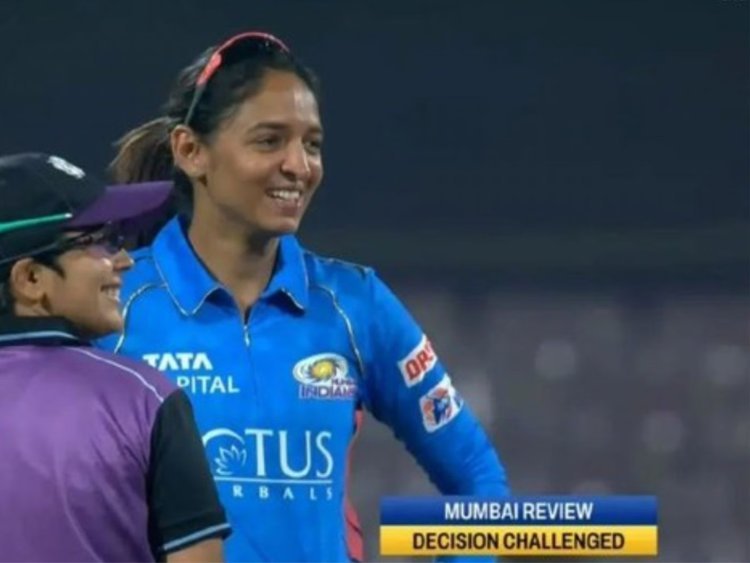 The first season of WPL i.e. Women's Premier League is being played in Mumbai. Five teams are participating in it. This year the first women's T20 league has started in India with WPL. With this, a new rule has now been added to the game of cricket.
In WPL, now players can challenge the umpire's decision of wide ball and no-ball. In other words, players can send the decision of wide ball or no ball to the third umpire through DRS. It was first used by Mumbai Indians captain Harmanpreet Kaur in the very first match of the tournament.
As per WPL rules, a player can seek a review against any decision taken by the on-field umpire. The player is also allowed to take a review on the decision of wide or no-ball.
On the last ball of the 13th over, Saika of Mumbai threw the ball to Monica Patel. Monika tries to play a pull shot but misses the ball. The umpire called it a wide ball. Mumbai captain Harmanpreet Kaur took DRS. It was seen in the review that the ball hit Patel's glove. After this, the umpire had to change his decision. Saika Ishaq's over was maiden and she ended her spell with figures of 4/11 in 3.1 overs.
The first season of the Women's Premier League (WPL) began on Saturday with a match between Mumbai Indians and Gujarat Giants. Mumbai beat Gujarat by 143 runs. Batting first after losing the toss, Mumbai Indians scored 207 runs in 20 overs. In response, the Gujarat team could only score 64 runs. Mumbai captain Harmanpreet Kaur scored 65 runs in 30 balls.