Ekka Electronics will invest a thousand of crores in the factory: Currently, the company manufactures LED TVs
Ekka Electronics will invest a thousand of crores in the factory: Currently, the company manufactures LED TVs; washing machines will also make smartwatches in Noida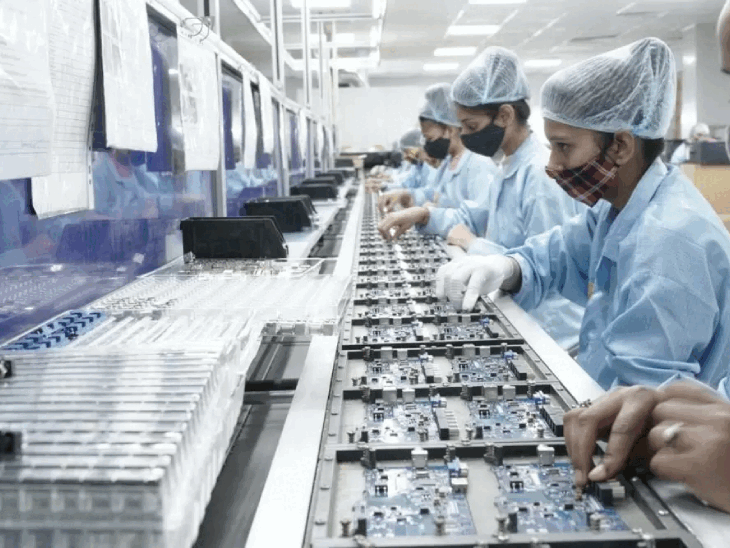 Consumer electronics company Ekka Electronics is going to invest Rs 1,000 crore in Noida, Uttar Pradesh. Products like washing machines, smart watches, hearables, and true wireless stereos will be made in this factory.
The company will invest Rs 400 crore by July this year on things like land acquisition, equipment, and construction of the facility. The factory will be home to complete backward integration and in-house design and manufacturing solutions.
The company's director Sagar Gupta told that at present they have a factory in Sonepat, Haryana, about 25 km from Delhi. In this, LED TVs and set-top-boxes up to 43-inch screen size are made. There are about 1000 employees here.
Sagar said, "LED TVs of screen sizes ranging from 43 inches to 90 inches will be made in the new plant. In India, they are currently made by assembling imported components. We are planning to make these imported components here. The company also does the branding of LEDs.
The company will install SMD machines for making motherboards, injection molding machines for plastics, and power brace machines for metal parts at the Noida plant. It is expected to be functional in August after the completion of the first phase.
Noida will have an initial capacity to manufacture 500,000 units of LED TVs per month. This will be the largest factory in the country in terms of capacity. Capacity will be increased from 800,000 to 900,000 units in the next three years.
Initially, the Noida factory will have a workforce of 1,500 employees with plans to increase it to 3,000 in three years. Regarding the funding of Rs 1000 crore investment, Sagar said that Rs 400 crore would be invested in the first phase.
This money will come from loans from banks and financial institutions and the company's internal accruals. Sagar said that we can also go for private equity. There is also a plan to launch Initial Public Offering ie IPO after 3 years.
Sagar told that along with the new plant, he is also eyeing the export market. He is targeting the Middle East and African market. He told that he wants to become an Original Equipment Manufacturer (OEM) to Original Design Manufacturer (ODM).
Sagar Gupta has done B.Com (Hons) from Shri Ram College of Commerce, University of Delhi. A year later, he joined his father in this business and started Ekka Electronics Industries Pvt Ltd, an Original Equipment Manufacturer (OEM). Sagar's father had an electronics shop in Chandni Chowk, Delhi.
This company has reached a turnover of Rs 600 crore in just four years. They have around 1000 employees and their factory is in Sonepat, Haryana, around 25 km from Delhi. Sagar said that we are competing with Chinese products by providing better quality products at affordable prices. We also make remotes ourselves.
The company has no plans to launch its own brand. Sagar said that we are not interested in B2C as it will divert our focus and our interests will also conflict with our clients. Today, we have our product verticals and features sorted.