Varun wished Janhvi a funny birthday; Actor was seen running behind the car
Varun wished Janhvi a funny birthday: The actor was seen running behind the car, shared the video and wrote - May this year be unique for you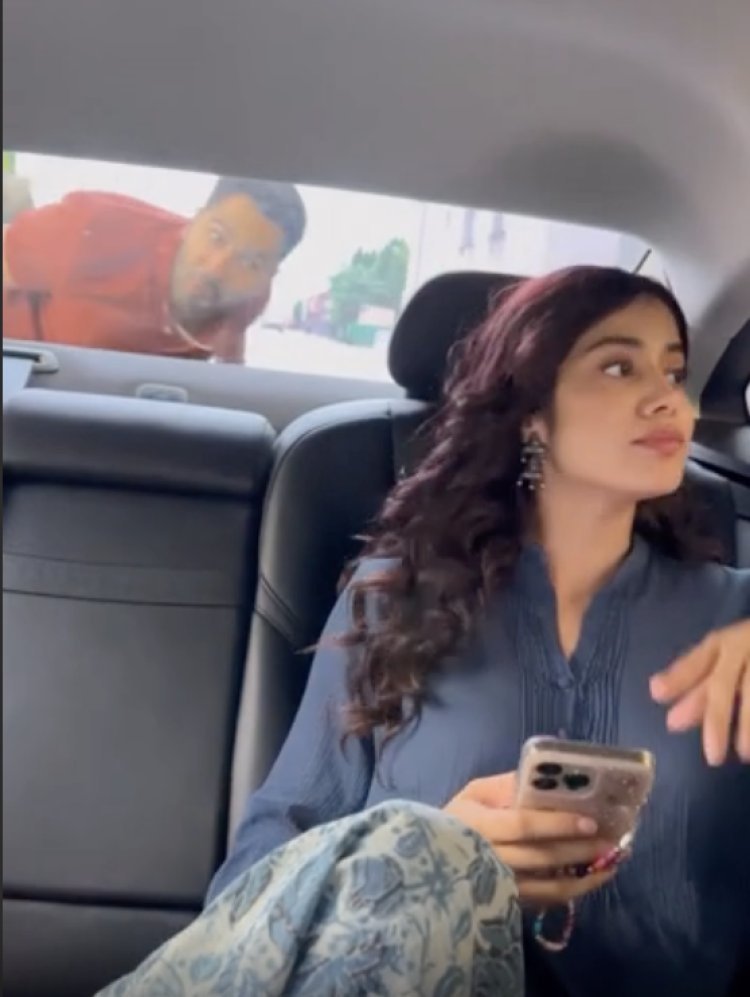 Bollywood actress Janhvi Kapoor is celebrating her 26th birthday today i.e. on 6th March. In such a situation, all the celebs are congratulating the actress on her birthday on social media. On this special occasion, actor Varun Dhawan shared a video on social media and wished him a birthday in a different way.
In this video of Varun Dhawan, Jhanvi Kapoor is sitting on the phone while sitting inside the car. Whereas, Varun is seen running behind the same car. Then suddenly she falls. Then the actress tells the driver, 'Brother, drive a little quicker, I am getting late for the airport'. Sharing this video, Varun wrote in the caption, 'Happy birthday Janhvi Kapoor, I hope that your birthday is a ruckus and this year is unmatched for you.'
Varun Dhawan will soon be seen in the film 'Bawal' with Janhvi Kapoor. This film has been directed by the famous director Nitish Kumar. Although the release date of the film has not been revealed yet. But 'Bawal' will be released in theatres only this year.
For Latest Update from Sangri Today Like us on Facebook and Follow on Twitter. Fore Latest Video News Subscribe our channel on YOUTUBE. Also Join Our Telegram Channel