Putin furious over Ukraine-Germany tank deal: Comparing war with World War-2
Putin furious over Ukraine-Germany tank deal: Comparing war with World War-2, said- Modern War will be completely different from Russia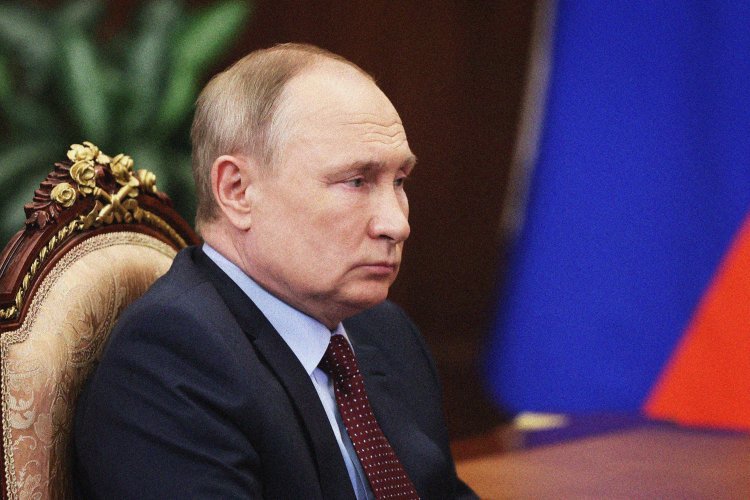 Russian President Vladimir Putin said on Thursday to take strict measures against any country threatening Russia. At the same time, he also expressed displeasure over Germany's promise to give tanks to Ukraine.
Putin said – We are again threatened by German Leopard tanks, but a modern war with Russia will be completely different. He said this at a ceremony held in Stalingrad to mark the victory of the Red Army against Nazi troops 80 years ago.
Putin said- We are not sending tanks to the borders of western countries but can answer them and it will not be limited to the use of armoured vehicles only. Since the start of the war against Ukraine in February last year, Putin has repeatedly threatened to use nuclear weapons against the West if the conflict escalates.
Earlier, Ukrainian President Volodymyr Zelensky had expressed apprehension that Russia was preparing the army for a new attack. During this, EU Chief Ursula von der Leyen was also present with him. Leyen said that on February 24, the war between the two countries would have completed one year. In view of this, the EU is preparing to impose new sanctions on Russia soon.
According to Leyen, these sanctions are harming Russia's economy. Russia will go back a generation through them. This month America and Germany have promised to give modern tanks to Ukraine. After which Ukraine has demanded long-range missiles and fighter aircraft.
For Latest Update from Sangri Today Like us on Facebook and Follow on Twitter. Fore Latest Video News Subscribe our channel on YOUTUBE. Also Join Our Telegram Channel