Maruti Suzuki at the highest level of 52 weeks, shares jumped more than 3 percent
Maruti Suzuki Share: Shares of Maruti Suzuki India today hit a 52-week high. Shares of Maruti Suzuki India rose over 3 percent today in the middle of the trading session after August wholesales reached an all-time high. Shares of the company rose by 3.47 percent to Rs 10351.30 on the NSE.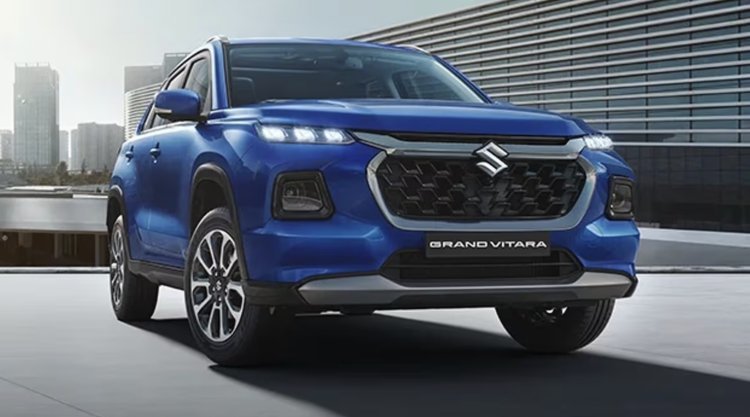 Share price of automobile major Maruti Suzuki India touched its 52-week high on the last trading day.
Shares of Maruti Suzuki India jumped over 3 percent in mid-session trade today after reporting highest-ever monthly wholesales in August.
Today, the company's scrip rose 3.47 percent to Rs 10,351.30 on NSE and 3.44 percent to Rs 10,350.90 per share on BSE.
In intra-day trade, the company's shares touched their 52-week high of Rs 10,390 on BSE and Rs 10,397.95 on NSE.
Let us tell you that in the mid-session trade, the 30-share BSE Sensex was trading 516.62 points or 0.80 percent higher at 65,348.03 points, while the Nifty was trading 173.15 points or 0.9 percent higher at 19,426.95 points.
Releasing its sales report today, Maruti Suzuki India said that it has registered the highest-ever monthly wholesale sales of 1,89,082 units in August.
Total domestic passenger vehicle sales stood at 1,56,114 units, up 16 percent from 1,34,166 units in the year-ago month, Maruti Suzuki India (MSI) said in a statement.
The company reported that sales of mini segment cars including Alto and S-Presso declined to 12,209 units from 22,162 units in August 2022 last month.
Dispatches of compact cars including Baleno, Celerio, Dzire, Ignis, and Swift rose to 72,451 units from 71,557 units in the year-ago period.
Utility vehicles including Brezza, Grand Vitara, Jimny, Ertiga, and XL6 saw 58,746 units sold last month as against 26,932 units in August last year.