Virat Kohli Replied To Babar Azam's Tweet, Know What He Wrote
Babar had tweeted a photo with Kohli and wrote, "This time will also pass, you stay strong." Kohli has responded to Babar's tweet. Thanking him, he wrote, "Thank you. Keep shining and keep moving forward. Best wishes.''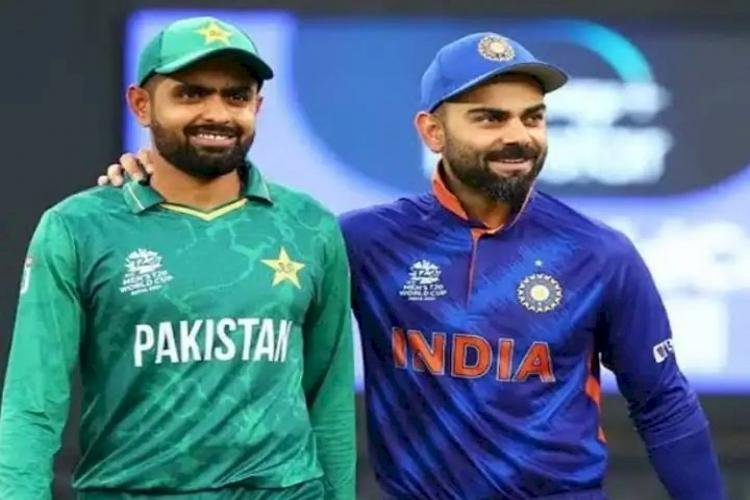 Virat Kohli Replied To Babar Azam's Tweet, Know What He Wrote
Team India's legendary player Virat Kohli is struggling with poor form. Meanwhile, Pakistan cricketer Babar Azam made a tweet for Kohli. In this tweet, he asked Kohli to stay strong. Babar did this tweet on Friday. While Kohli replied to this on Saturday. Meanwhile, Shahid Afridi reacted that Kohli should reply to Babar's tweet.
Babar had tweeted a photo with Kohli and wrote, "This time will also pass, you stay strong." Kohli has responded to Babar's tweet. Thanking him, he wrote, "Thank you. Keep shining and keep moving forward. Best wishes.''
After Pakistan player Babar's tweet, former cricketer Shahid Afridi reacted and said that Kohli should answer this. According to media reports, he said, "Babar Azam has given a very good message by tweeting for Virat. I don't know whether he responded to this or not. But according to me, Kohli should answer this.
For Latest Update from Sangri Today Like us on Facebook and Follow on Twitter. Fore Latest Video News Subscribe our channel on YOUTUBE. Also Join Our Telegram Channel