Shah's reply to Rahul on China: No one can take even an inch of our land
Shah's reply to Rahul on China: No one can take even an inch of our land, Rahul had said- China is in a big preparation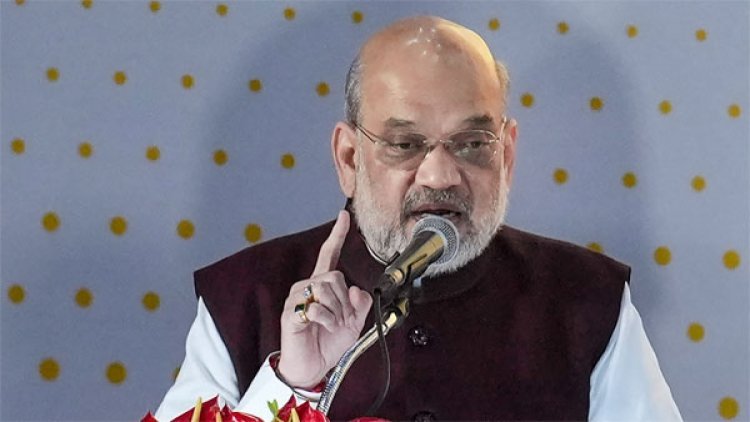 Amid the India-China border dispute, Union Home Minister Amit Shah said on Saturday that no one can occupy an inch of India's land. I am not worried about the India-China border at all. Our ITBP personnel are patrolling the border and we have full faith in them. No one dares to encroach even an inch of our land while they are there.
Shah's statement came 20 days after the clash in Tawang. Shah's statement is also being considered as a reply to Rahul Gandhi's statement, in which he said that China and Pakistan are planning something big in areas like Doklam and Tawang.
Amit Shah at the inauguration ceremony of residential and non-residential premises of ITBP in Bengaluru said that ITBP is the security forces working in the most difficult areas of the country. We can't even imagine the determination it takes to guard the border in -42 degree temperature.
ITBP has performed well in its inception period even in difficult geographical conditions and difficult areas. I visited Jammu-Kashmir and Ladakh, people there call ITBP jawans Himveer. This achievement is even greater than Padma Shri and Padma Bhushan because the soldiers have not been given this surname by the government but by the people of the country.
Rahul said in the press conference on Saturday that whenever I attack the government, they say that I am targeting the army. The government should accept its mistakes and stop hiding behind the army. Raising questions on the government's foreign policy, Rahul said that the event-based foreign policy of the government would harm the country.
On December 9, there was a clash between the soldiers of India and China in Tawang, Arunachal. 600 Chinese soldiers tried to infiltrate to remove the Indian post located at an altitude of 17 thousand feet. This post is in Yangtse. Indian soldiers chased away the Chinese. During this, 6 soldiers of the Indian Army were injured and were admitted to the hospital in Guwahati for treatment. Indian Army officials told that we have also caused a lot of damage to the Chinese army.