Rupert Murdoch will marry at the age of 92
Rupert Murdoch will marry at the age of 92: can marry Leslie Smith this year, 6 children from Murdoch's previous wives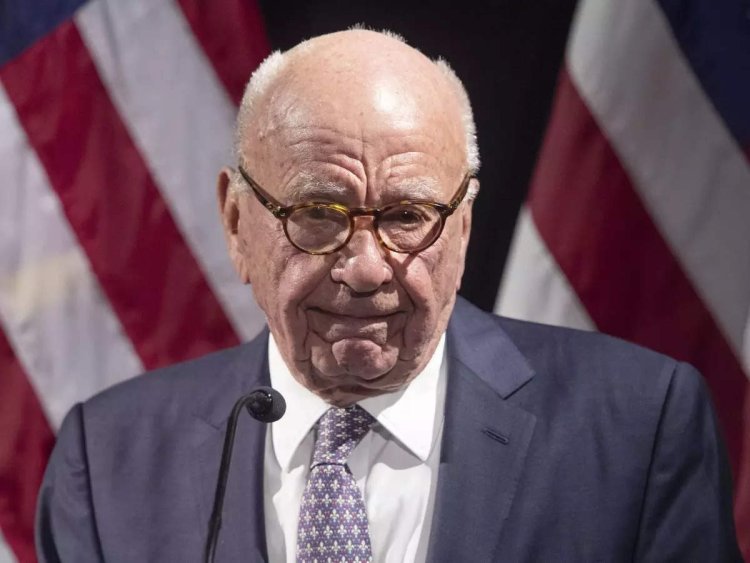 Media tycoon Rupert Murdoch is going to marry for the fifth time at the age of 92. Rupert Murdoch will marry Ann Leslie Smith, 66. This will also be Leslie Smith's third marriage. Both of them met in California in the month of September last year. Both of them are likely to get married in the summer. Rupert Murdoch separated from his fourth wife last year.
Murdoch told the New York Post, one of his own media channels, that I was afraid to fall in love - but I knew it would be my last. It would be better. I'm happy. Ann Leslie Smith said I am a 14-year-old widow. Like Rupert, my husband was a businessman.
Rupert Murdoch has been married four times before. Murdoch has six children from his first three wives. Murdoch's business empire includes publication houses such as FoxNews in the US and the tabloid The Sun in the UK.
Rupert Murdoch divorced his fourth wife last year. In 2016, at the age of 85, Murdoch married 65-year-old model Jerry Hall. This marriage lasted only for 6 years and both were separated in 2022.
Murdoch's first marriage was to Patricia Book in 1956. This marriage lasted only till 1967. The second marriage took place in 1967 with Anna Maria Torv and lasted until 1999. After divorcing his second wife in 1999, he married Wendy Deng for the third time and in 2013 the two separated. After this, in 2016, he married model Jerry Hall.
Murdoch was born in Australia in 1931 but is currently a US citizen. In 1952, he became the MD of Australia News Limited, a company inherited from his father. After this, he rapidly expanded the media business in the 50s and 60s. Murdoch is the chairman of media conglomerates News Corp and 21st Century, Fox. The News Corp company oversees Murdoch's print and publishing house.
Murdoch owns major newspapers and channels in the US, Australia and the UK. Owner of many newspapers including the famous The Times, Sunday Times, and The Sun in Britain. It owns several media companies in the US, including The Wall Street Journal, New York Post, Dow Jones Local Media Group, 7 News Information Services, Fox TV Group and Sky Italia.
Murdoch's Twenty-First Century Fox is a well-known company in the film and television industry. The famous sports channel is owned by Star Sports. He also has stakes in the famous TV channel National Geographic and the British Sky broadcaster. By 2000, Newscorp consisted of 800 companies and had businesses in 50 countries. Forbes placed Murdoch at number 33 on the Richest American 2013 list. His ranking in the world was 91.