Adani will return 20 thousand crores raised from FPO
Adani will return 20 thousand crores raised from FPO: FPO cancelled the late night, Gautam Adani said - we do not want investors to suffer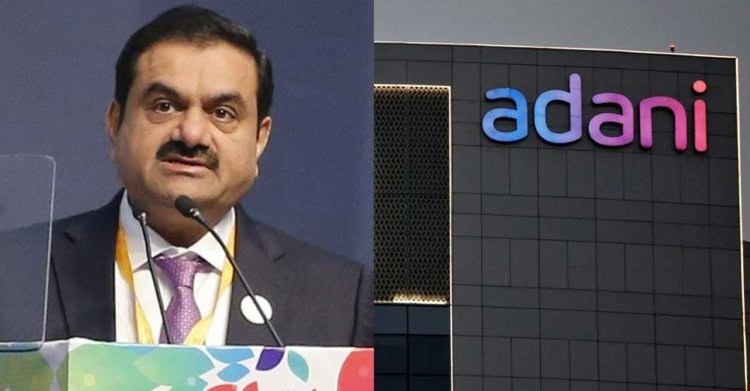 Adani Enterprises has cancelled the FPO of equity shares worth Rs 20,000 crore. Investors' money will be returned after the FPO is cancelled. The board of directors of the company took this decision on Wednesday night. The face value of these equity shares is Re. This FPO was fully subscribed.
Adani Enterprises issued a press release on Wednesday night. Here we are giving its text...
'Adani Enterprises has decided in the board meeting held on February 1 that we will not take the FPO forward. Considering the prevailing situation and volatility in the stock, we have decided not to go ahead with the FPO in the interest of customers and call off the transaction completely. We thank the investors for participating in the FPO. Subscription to this FPO has been successfully closed yesterday (on 31st January).
We thank you for your trust and confidence in this company, our business and our management, despite the stock being volatile. However today the market has been phenomenal. Our stock price has fluctuated throughout the day. In view of such extraordinary circumstances, the Board of the Company felt that it would not be ethically correct to go ahead with this FPO at this stage. The interest of our investors is at the forefront.
Therefore, to save them from any future financial loss, the board has decided not to go ahead with this FPO. We are working with our Book Running Lead Managers (BRLMs) to issue refunds to our people. Our balance sheet is very strong at the moment. Our cash flow and assets are secure. Also, we have a healthy record of servicing loans.
Our decision will not affect our current operations and our future plans. We will continue to focus on long-term value creation and our growth will be managed by internal growth. We will review our capital markets strategy as soon as the market stabilizes. We are sure that we will continue to get your cooperation. Thank you for trusting us.
FPO stands for Follow on Public Offer. It is a way of raising money for the company. The company which is already listed in the stock market offers new shares to investors. These shares are different from the shares present in the market. Mostly these shares are issued by the promoters. FPO is used to change the equity base of the company.
Companies use IPO or FPO for their expansion. The company launches its shares in the market for the first time through Initial Public Offer ie IPO. While in FPO additional shares are brought to the market.
For Latest Update from Sangri Today Like us on Facebook and Follow on Twitter. Fore Latest Video News Subscribe our channel on YOUTUBE. Also Join Our Telegram Channel