Founder of Suzlon Energy Tulsi Tanti no more
Founder of Suzlon Energy no more: Tulsi Tanti, known as the Wind Man of India dies of cardiac arrest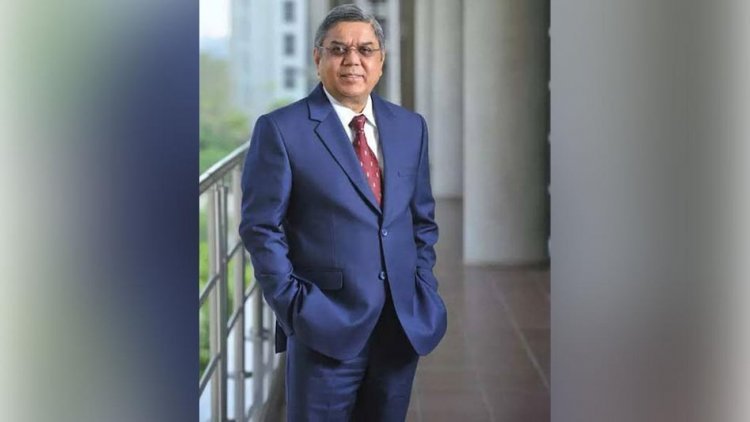 Tulsi Tanti, Founder, Chairman and Managing Director of Suzlon Energy Limited is no more with us. Tulsi Tanti, 64, died on Saturday (October 1) in Pune due to a heart attack. Tulsi Tanti was one of the major promoters of Suzlon Group and Suzlon Energy Limited. He was also known as the Wind Man of India.
Tulsi Tanti was also the chairman of the Renewable Energy Council of the Confederation of Indian Industry (CII) to guide India's green energy strategy. Entrepreneur Tanti from Rajkot is survived by his children Nidhi Tanti and Pranav Tanti. Tanti operated her business from Ahmedabad and settled in Pune in 2004.
Suzlon Group and Suzlon Energy Ltd. have suffered a major setback with the death of Tanti. He announced the opening of Suzlon Energy's Rs 1,200 crore rights issue on October 11 in Ahmedabad on Saturday (October 1). Tanti had said, "Suzlon Energy plans to pay off its debt and reduce its interest liabilities by using the fund to meet its working capital requirements and the remaining funds to be used for corporate needs."
According to the company's statement, it will issue up to 2.40 crore partially paid-up equity shares at a price of Rs 5 per share. In this way, the company will raise Rs 1,200 crore from this share sale. The last appreciation for an on-market reenactment of rights entitlements is October 14, 2022. On the Bombay Stock Exchange (BSE), the stock of Suzlon Energy jumped 2.95% or Rs 0.25 to close at Rs 8.72 on Friday.
Suzlon Energy is a Pune-based Indian multinational wind turbine manufacturer. "The company is receiving full support from its highly experienced Board of Directors and senior management during this difficult time," said a press release. He is committed to carrying forward Tanti's legacy and realizing his vision for the company.
Tanti was one of the stalwarts of the wind energy business in India. Not only this but he was also considered an expert in clean energy around the world. Tanti envisioned opportunities in the Indian renewable energy industry in 1995, at a time when the global wind energy market was dominated by international players. Under Tanti's leadership, Suzlon Energy became the largest wind energy company in the country. The company has an installed wind energy capacity of 19.4 gigawatts (GW) with a 33% market share in India and a presence in 17 countries.
Tanti was also the President of the Indian Wind Turbine Manufacturers Association (IWTMA) and a member of the Management Board of TERI University, Delhi. He was honoured with many awards like 'Champion of the Earth', and 'Hero of the Environment' in the field of energy. Tanti had a clothing business in the year 1995. He ventured into wind energy production to meet the energy needs of the textile company. Suzlon was founded by Tanti in 1995.
The company currently has over 100 wind farms and an installed capacity of about 13,450 MW, catering to private and public power utilities and electricity producers. It has also developed some of Asia's largest operations onshore and wind farms in 9 states including Gujarat, Maharashtra, Rajasthan and Tamil Nadu. At present, the market cap of Suzlon Energy is Rs 8,535.90 crore.