Baseball umpire rescues child from dust storm: Florida baseball ground incident
Baseball umpire rescues child from dust storm: Florida baseball ground incident; People are praising the umpire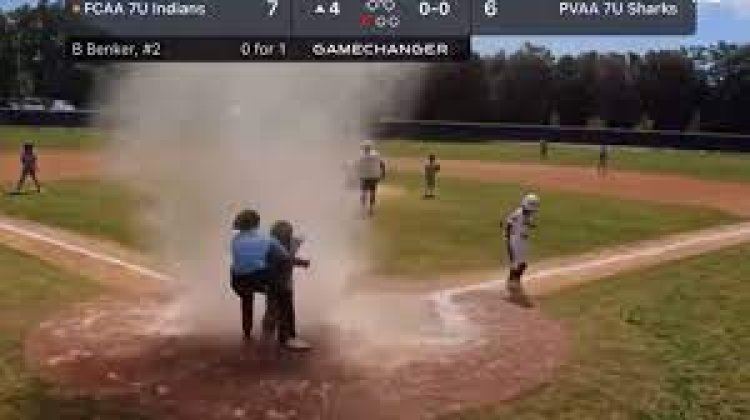 A 17-year-old youth rescued a 7-year-old girl trapped in a dust storm in Florida. The video of this incident is viral on social media. People are praising the youth. The incident took place on Sunday at a baseball ground in Florida.
According to Fox News Agency, some people were playing baseball at the Fort Caroline Athletics Association Baseball Ground in Jacksonville, Florida. At the same time, a 7-year-old girl got trapped in a dust storm. The girl has been identified as Zoya.
Seeing Zoya trapped, 17-year-old umpire Aidan Wills quickly pulled the girl from her. Because of this, the girl's life was saved. Whose video is going viral on social media? It can be heard in the video that some people are saying that you saved his life.
Zoya later said that I was scared. I was thinking that someone should take me out. Zoya said that she was trapped in the dust storm only for a few seconds, but she felt that she was trapped in the dust storm for 10 minutes.
The girl further said that I was having trouble breathing. I held my breath. I felt like I couldn't touch the ground. I got up a bit.
Dust storms form on sunny summer days with light winds. Due to the heat of the ground, in the absence of moisture, the dust particles are not able to hold together. In such a situation, they start rising very easily with the wind. When the wind speed exceeds forty kilometers, these dust particles take the form of a tornado. Dust particles are raised to a height of ten to fifty feet with the tornado. Sometimes they reach even higher heights.