Saath Nibhaana Saathiya 2 actor Deepali Saini: Lately, Bollywood saw improvement in terms of filmmaking, scriptwriting, direction and music
Since the pandemic, Bollywood is going through a rough phase when it comes to the footfall in theaters.
Saath Nibhaana Saathiya 2 actor Deepali Saini
The OTT boom as changed the viewing behaviour and trend in the world. It seems other mediums like Bollywood and TV have also taken inspiration for the same. And the change is visible in terms of content, presentation and even in casting. Deepali Saini, who has been a part of projects such as Sajan Re Phir Jhooth Mat Bolo, Narayan Narayan, Aapke Ajaane Se, Badi Door Se Aye Hai, shares her opinion on the same.

"I feel Bollywood went through a huge improvement when it comes to filmmaking skills, script writing, VFX, direction and music making. After the advent of OTT that has enabled compatible, comfortable and easy-on-the-pocket viewing, many people have switched to the platform. Movies like Sardar Udham, Attack, Padmaavat, Lunchbox, Etc *hold the audience interest throughout viewing in terms of content," says the actor, who is present a part of the ongoing show, Saath Nibhaana Saathiya 2.


Since the pandemic, Bollywood is going through a rough phase when it comes to the footfall in theaters. Though things are looking up slowly, still some films, recently, even after having a good star cast, failed to make a mark at the box office. 'Miss hogayi toh OTT pe dekhlege', seems to have become a common sentiment.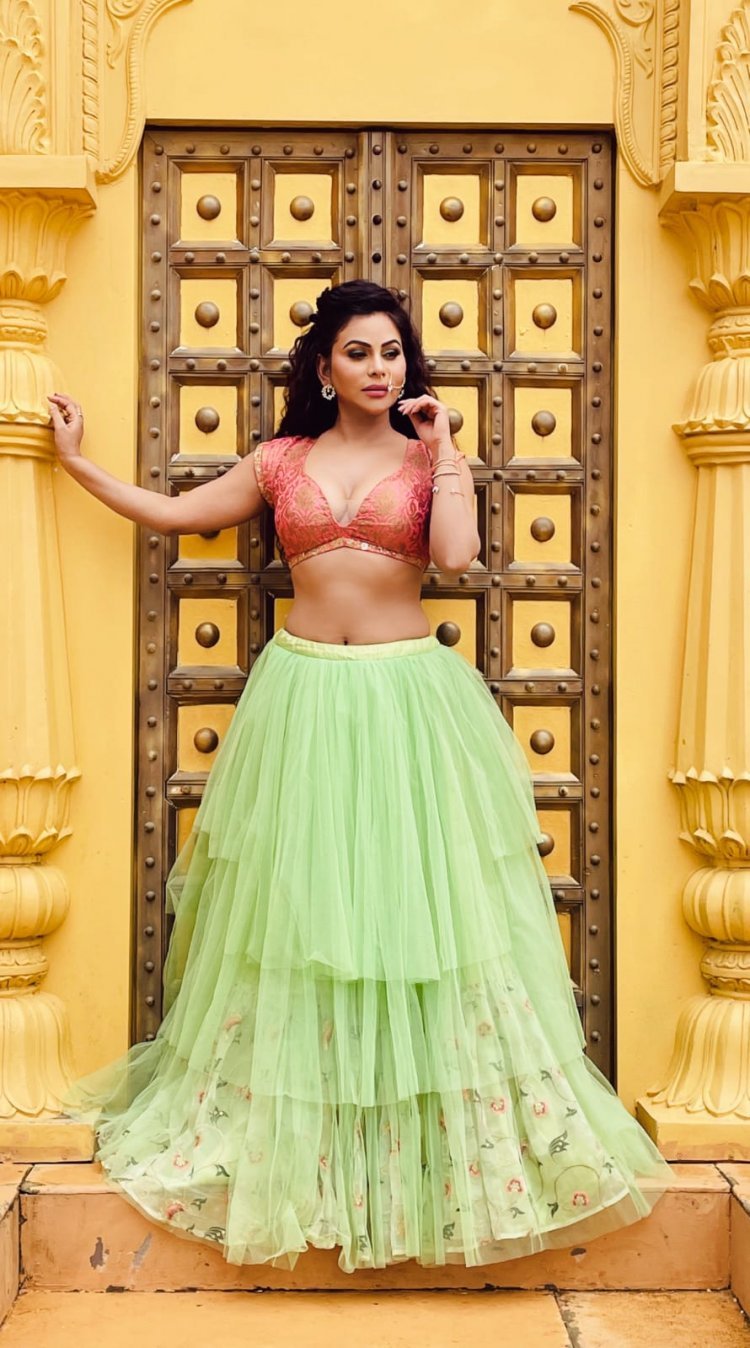 "Being a true fan of cinema, I think the desire within me to watch every film in theater will always be the same. In my eyes the internet and lockdown has made people lazy and things are getting served on clean plates. The feeling of watching the hard work of the people who've worked day and night to make that movie in larger-than-life viewing feel with proper sound system, recliner seats and live crowd reactions multiplies the experience can never be matched by OTT," she adds.
Some industry experts are blaming the content and some are blaming the lack of star value in films that have not done well. There are still others who are saying that social media has decreased the star value.
Reacting and sharing her opinion on what she fees have affected the film business, "Social media is a way to interact with your fans and entertain them outside of the theaters or television. But, in the race of engagement, and being always on the trending charts some major celebs are making foolish content which bores the niche audience nd they start disliking that particular celeb. That's why we say 'less is more' and 'more is boring'. Celebs like Ranbir Kapoor, Aditya Roy Kapoor, Shah Rukh Khan etc have maintained their PR in a very subtle and sophisticated way," she explains.

The organic way to promote a movie is the best way to get better footfall, feels Deepali. "The yearn to create massy movies sometime lacks the message, storyline, music behind the movie and ends up getting a blockbuster flop in the theatres and movies like Bajrangi Bhaijaan, Andhadhun, Rockstar, etc are the ones that keep the real Bollywood power alive. Storyline, screenplay, music, proper casting is the key to create quality product," says the actor, who has seen Bhool Bhulaiya 2 recently and is looking forward to watch Brahmastra.

In last six months only Bhool Bhulaiyaan 2, Kashmir Files, and Gangubai have been certified hits, and bug films like Dhaakad, Prithviraj Chauhan, Runway 34 etc have failed to impress the audience. So, do you think Bollywood has finally moved away from stardom?


"I think the back-to-back high on content movies from Tollywood has taken major attention. Films like RRR, KGF and Pushpa got released in the meantime which didn't allow any Bollywood movie to dominate the scene. But, I think Bollywood stardom is changing, people now enjoys real and relatable, and nothing too-much or unbelievable. Still, at the end of it Bollywood stardom is massive and will soon get it's grandeur and popularity back," she states.
For Latest Update from Sangri Today Like us on Facebook and Follow on Twitter. Fore Latest Video News Subscribe our channel on YOUTUBE. Also Join Our Telegram Channel