Uproar in Delhi University over BBC documentary: Section 144 invoked, many students detained
Uproar in Delhi University over BBC documentary: Section 144 invoked, many students detained; SFI and ABVP clashed in Hyderabad University yesterday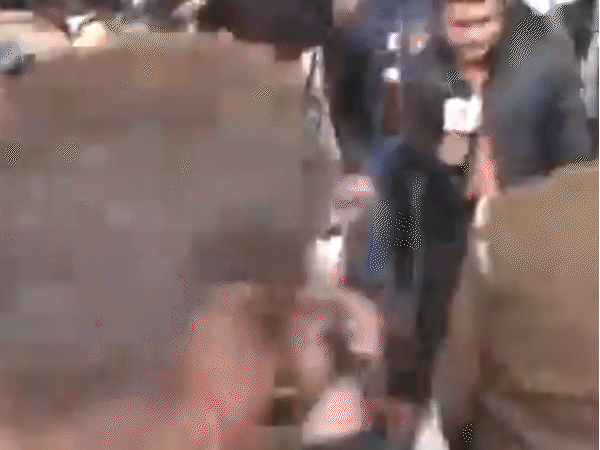 Delhi University students and police on Friday clashed over the screening of the BBC documentary 'India: The Modi Question' on the Gujarat riots. The students said that they wanted to see this documentary, but the police were not allowing them to see it. At the same time, the police say that this documentary has been banned, so its screening cannot be allowed.
Police said that Section 144 is applicable near the Arts Faculty of Delhi University. The crowd cannot be allowed to gather here. Some students have been detained after the ruckus. A day earlier on Thursday, there was a dispute between the Students Federation of India (SFI) and Akhil Bharatiya Vidyarthi Parishad (ABVP) regarding this documentary at Hyderabad University.
In Hyderabad, SFI screened the controversial documentary to over 400 students. In response, the student wing of the RSS and ABVP activists screened the film 'The Kashmir Files' on the university campus. SFI also posted a picture from the screening of the documentary on social media. It was written in the caption that ABVP workers tried to create a ruckus, but we did not let them succeed.
In this case, ABVP activists accused the university administration of allowing the BBC documentary to be screened on the campus. In protest, the activists demonstrated at the university's main gate. He said the administration tried to stop us from screening 'The Kashmir Files' on campus.
When we were entering the campus with the necessary equipment for the screening of the film, the security guards tried to stop us. When we protested, the guards beat us up. I don't understand why the government banned the BBC documentary, then how it was allowed to be shown on campus.
University Registrar Devesh Nigam has issued a statement on this issue. He said screening of more films on the campus has been stopped to maintain peace. In view of the law and order issue, the Dean-Students Welfare has organized counselling for the group of students. While the students say that they will work according to their fixed programmes.
Earlier on January 21, a group of students organized a screening of the documentary on the campus of the University of Hyderabad. The students neither informed the university administration nor took permission for this. After the matter came to light, the university authorities took action.