Ishaan Khattar is very close to stepbrother Shahid, said – he took care of me like a child
'He has changed my diapers in childhood': Ishaan Khattar is very close to stepbrother Shahid, said – he took care of me like a child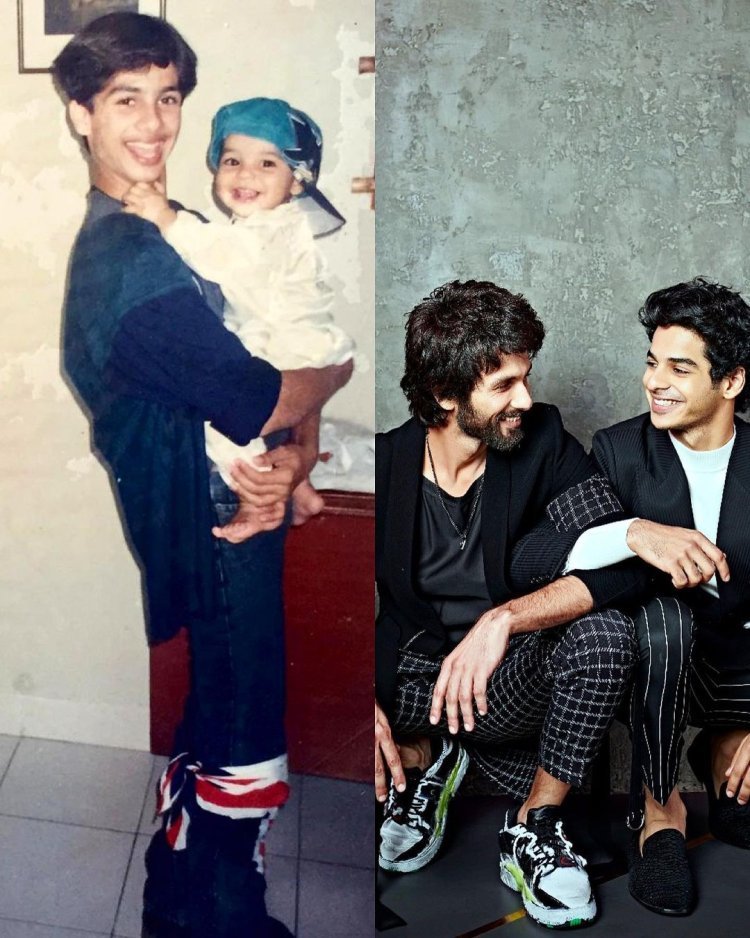 Actor Ishaan Khatter shares a very close bond with his half-brother Shahid Kapoor. Recently during an interview, Ishna told that Shahid has always been a male figure for her and he has always treated her like a parent. Not only this, Ishaan told that Shahid had also changed his diapers in his childhood.
In a recent interview with Pinkvilla, Ishaan, son of Neelima Azim and Rajesh Khattar, mentioned Shahid and said- 'He has always been close to me and he has nurtured me. He has been a person connected to the land.
Also revealing Shahid's nickname, he said- 'We joke about it a lot, I fondly call him Baba Sasha. He is someone who has always been a male figure for me, he has always looked after me. I think he felt like a parent to me because he even changed my diaper.
Ishaan further said- He was about 15 years old when I was born. There was no elder brother or sister before him, so he is the same as me. He has been the best elder brother for me in many ways. He is also much younger than me and hence we have a unique relationship.
Please tell that in the year 1975, Neelima Azim married Pankaj Kapoor. Shahid was born in the year 1981 and Neelima and Pankaj separated in 1983.
After separating from Pankaj, Neelima married Rajesh in the year 1990 and Ishaan Khattar was born in the year 1995. However, in 2001 Neelima and Rajesh also separated. After separating from Rajesh, Neelima married Raza Ali Khan in 2004, but both got divorced in 2009.