Aishwarya said - Abhishek has given me the confidence which I never had
Abhishek's life changed after marrying Aishwarya: She said - He has given me the confidence which I never had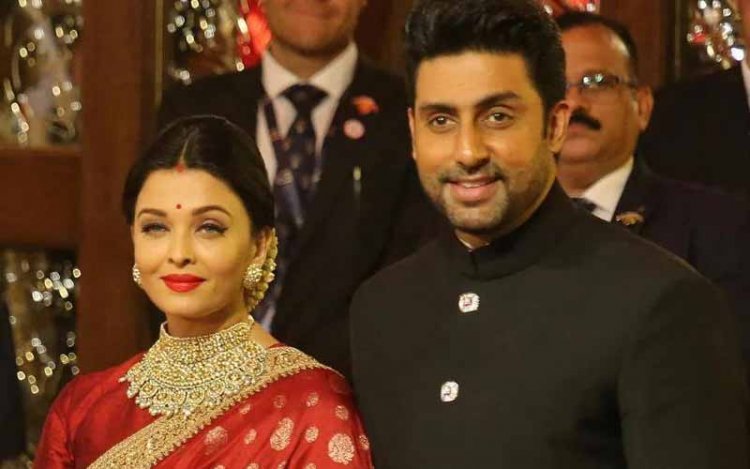 An old interview with Bollywood actor Abhishek Bachchan is in the news. In this, during a conversation with Abhishek, what is it that he has learned from his wife Aishwarya? So in response, he praises Aishwarya and says that he has learned a lot from Aishwarya in life. At the same time, he also says that because of Aishwarya, a different kind of confidence has come in him.
Talking about this, Abhishek had said, 'After marrying Aishwarya, I got a different kind of confidence, which was not there before. I was a ghar ka ladla earlier, my sister got married which was very protective for me. I never had any responsibility, but after marriage, everything happened automatically. I felt inside that I had to be responsible for this person, I have to protect and take care of him. Aishwarya has also taught me to live life in a normal way.
Abhishek had said, 'Look, it is easy to slip between so much love and fame, but I stayed grounded and the credit goes to my parents as well as Aishwarya. All this never went over my head. Who do I live with- Amitabh and Jaya Bachchan. But Aishwarya neither boasted of anything nor let it happen to me.
Aishwarya and Abhishek got married on April 20, 2007. Abhishek had told in an interview that after the premiere of the film 'Guru' in Toronto in January 2007, he proposed to Aishwarya on the balcony of the hotel. Talking about the work front of the couple, Aishwarya will soon be seen in Mani Ratnam's film Ponniyin Selvan. Talking about Abhishek, he is going to be seen in the film 'Ghoomar'.
For Latest Update from Sangri Today Like us on Facebook and Follow on Twitter. Fore Latest Video News Subscribe our channel on YOUTUBE. Also Join Our Telegram Channel