Shekhawati's Anand Mishra walked with Rahul in Indore
Shekhawati's Anand Mishra walked with Rahul in Indore: told the political equation, and said- give more opportunities to the youth, come to my country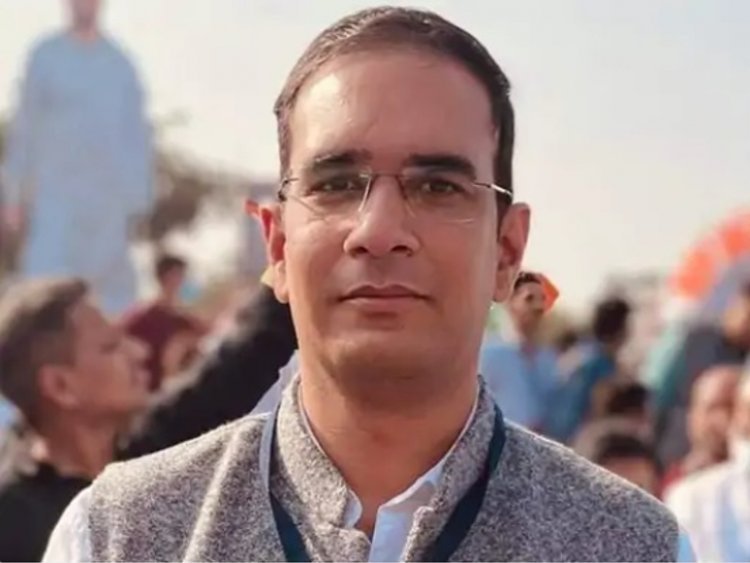 Anand Mishra of Shekhawati, Rajasthan, along with Rahul Gandhi in Bharat Jodo Yatra, marched on foot in Indore, Madhya Pradesh. Anand Mishra is the National Vice President of the RTI Cell in the Indian Youth Congress. In the Bharat Jodo Yatra in Madhya Pradesh, Mishra has been given the responsibility of Rahul Gandhi's Bharat Jodo Yatra as in-charge on behalf of the Youth Congress. Mishra marched in step with Rahul Gandhi. During this, he had a long conversation with Rahul Gandhi. Anand Mishra also invited Rahul Gandhi to visit the Shekhawati division. He said - come to my country. The demand for giving more opportunities for the youth in politics was also raised during this period.
Anand Mishra told that Rahul Gandhi's Bharat Jodo Yatra is getting huge support from youth and the general public. Whichever city or state they pass through. Crowds line up to walk with him and catch a glimpse of him. During the Bharat Jodo Yatra, along with the status of Bharat Jodo Yatra, the current political situation in the Shekhawati division of Rajasthan was also discussed with Rahul Gandhi. What should be the role of the youth in Rajasthan in the upcoming assembly elections in Rajasthan? In response to this, Anand Mishra said that Rahul Gandhi is the only leader who has done the work of giving a respectable place to the youth of the country in politics. In the coming assembly elections also, Rahul Gandhi talked about giving maximum opportunities to the youth.
Anand Mishra is a resident of Laxmangarh in the Sikar district of Rajasthan. Who got the responsibility of National Vice President of the RTI Cell of the Indian Youth Congress 8 months ago. Youth Congress national president BV Srinivas had given him the appointment. Local Youth Congress workers, partymen and supporters also thanked Sonia Gandhi and Rahul Gandhi for Mishra's nomination. In Shekhawati, the equations on assembly seats in Brahmin-dominated areas are also changing rapidly. Shekhawati of Rajasthan has been a stronghold for the Congress party since independence. The party is giving importance to the young Brahmin faces in order to maintain a foothold in the society in the area. Anand Mishra is working for the party by remaining silent. Working for the strength of the party by collecting much important information under RTI.