Supreme Court Vs Government on Collegium: On making RAW and IB reports public
Supreme Court Vs Government on Collegium: On making RAW and IB reports public, Rijiju said – it threatens national security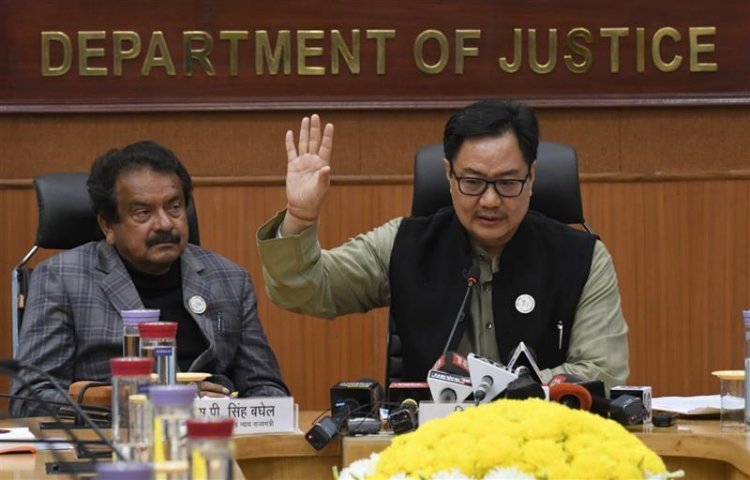 The tussle between the Supreme Court and the Central Government is increasing over the collegium formed for the appointment of judges. Law Minister Kiren Rijiju on Tuesday said on making the reports of the country's intelligence agency public - is a threat to the security of the country.
Rijiju said- parts of the sensitive reports of the Intelligence Bureau (IB) and the Research and Analysis Wing (RAW) were put in the public domain by the Supreme Court Collegium. Intelligence agency officers work in secret for the country and if their report is made public, they will think twice about writing it in future. This is a matter of grave concern.
Actually, this matter is related to gay lawyer Saurabh Kripal. The Supreme Court collegium wants to appoint Kripal to the Delhi High Court, but the Center has raised objections to Kripal's name. The Center cited the report of the intelligence agency RAW-IB for this. In this, questions have been raised about the foreign partner of gay lawyer Saurabh Kripal.
But the collegium had rejected the objections of these agencies. After this, for the first time last week, the Supreme Court made public the objections are given by the Center regarding the judges and the RAW-IB reports. Then Rijiju said that this is a matter of serious concern, to which I will respond at an appropriate time.
Intelligence agency RAW raised questions about the foreign partner of gay lawyer Saurabh Kripal. Saurabh Kripal's partner Nicolas Germain Wakeman is a Swiss citizen. He works in the Swiss Embassy. The Central Government is objecting to the appointment of Saurabh Kripal regarding this matter.
In response to the intelligence agency, the Supreme Court Collegium had said that from what RAW told, it does not appear at all that Kripal will have any impact on national security. It is wrong to assume in advance that their partners would be hostile towards India.
For Latest Update from Sangri Today Like us on Facebook and Follow on Twitter. Fore Latest Video News Subscribe our channel on YOUTUBE. Also Join Our Telegram Channel