Trends In Chatbots To Watch In 2023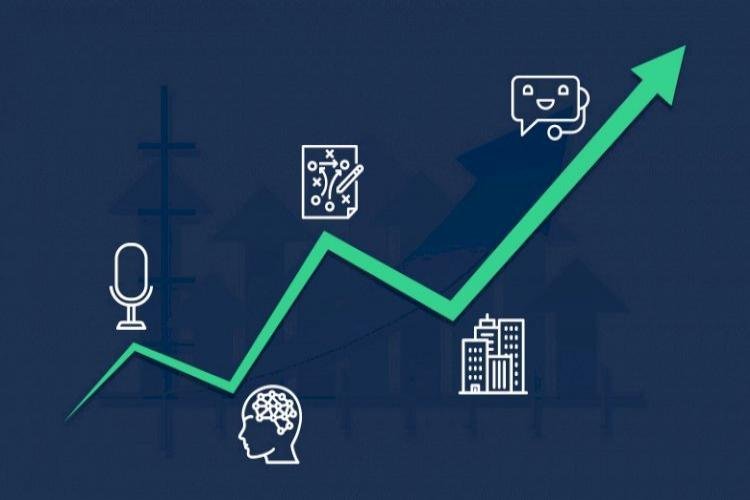 Trends In Chatbots To Watch In 2023
During the past decade, the Artificial Intelligence (AI) chatbot industry has grown at an unparalleled rate. According to a recent Precedence Research research, the sector is predicted to be valued at USD 4.9 billion by 2032, rising at a CAGR of 19.29 percent from 2023 to 2032. With these data, we wouldn't be exaggerating to claim that the AI chatbot sector is in for an exciting decade.
As the chatbot sector and AI technology in general continue to improve and expand, we can anticipate a slew of new trends to emerge and dominate the industry this year. "The most notable trend which we may see blossom this year, in my view, would be the emergence of specialist chatbots aimed towards certain industries. Most enterprises across industries see AI chatbots as rapid solution providers, and this trend is expected to continue in the coming months. "A perfect example of this is Uber, which allows users to hail taxi trips using WhatsApp chatbot," explains Harsha Solanki, Managing Director - India, Bangladesh, Nepal, and Sri Lanka, Infobip.
Organizational use of conversational chatbots has been steadily increasing. Personalization is emerging as a critical use case scenario for AI chatbot technology. Since most consumers nowadays want individualized experiences, supplying them with them may be easily accomplished with the use of conversational AI. Chatbot technology is being used by conversational technology platforms to help organizations streamline communication with consumers, clients, and prospects.
Intent-based chatbots are particularly beneficial since they employ automated, tailored, real-time discussions across a range of message platforms. "They are successful in keeping the present and potential consumers connected with the brand via their usage of natural language processing (NLP) to figure out the purpose of the individual. Once the purpose is known, such chatbots may create solution-oriented replies for the questions, simulating the regular conversational experience between two people," Solanki says.
We may anticipate AI chatbots to exhibit improved emotional intelligence in the future as new generation technologies like as face expression detection, eye-tracking, and real-time video interaction analysis progress. There has been tremendous progress in building digital avatars that convey emotions, making AI chatbots more indistinguishable from human operators. AI-generated avatars are becoming more popular, with prominent platforms such as Instagram, Facebook, and Snapchat using them to provide consumers with a more customized experience.
The use of AI chatbots in the realm of voice assistants is not a novel notion. "Alexa, Siri, and Cortana are becoming an inseparable part of our everyday lives. The majority of people see voice assistants as an increasingly useful technology that makes everyday tasks easier. The tendency will only continue to expand in the future. According to Solanki, industry numbers show a robust era of development, with digital voice assistants expected to reach 8.4 billion units by next year. The graph clearly shows the rapid rise that AI chatbot technology is expected to see this year.
In addition, we may see a significant increase in innovation related to conversational AI-powered search. "AI chatbots have already demonstrated their usefulness in aiding clients navigate and locate what they are seeking for in the quickest time feasible on a brand's digital platform rather than having to peruse many pages. Google's search technology advancement is an early illustration of AI's usefulness in enhancing search results. "In the next months, the use of AI chatbots as an important feature of search bars and reporting systems will continue to develop and improve," concludes Solanki.
For Latest Update from Sangri Today Like us on Facebook and Follow on Twitter. Fore Latest Video News Subscribe our channel on YOUTUBE. Also Join Our Telegram Channel