BJP engaged in helping Christians with love jihad issue
BJP engaged in helping Christians with love jihad issue: BJP President met two top Catholic priests in Kerala, talked about the new organization in the meeting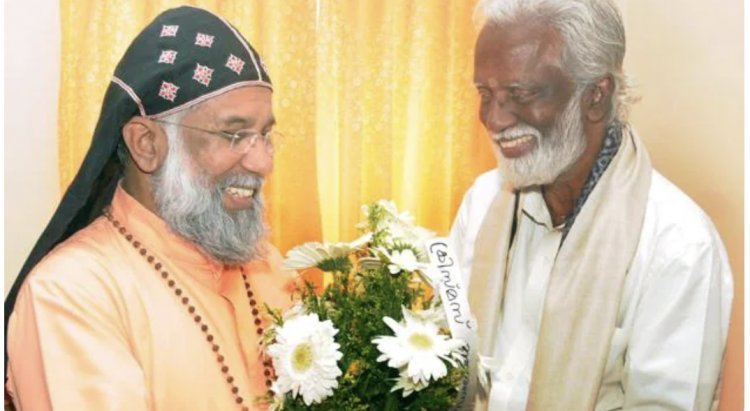 In Kerala, the BJP has started preparing its ground with a different strategy. Apart from wooing Hindu voters, now the exercise of bringing people of Christian religion along has started. The BJP is trying to take advantage of the growing anger against Islamic thinking among Christian organizations here.
Recently BJP National President JP Nadda went to inaugurate the district office in Kottayam district. During this, he met Kannaya Catholic Archbishop Matthew Moolakkat and Metropolitan Archbishop Mar Joseph Perumtottam of Changanassery. Both of them are considered to be the top Catholic priests of Kerala.
Political experts say that in this meeting, there was talk of setting up a socio-political organization. Through this, the gap between the Church and the BJP can be bridged. BJP leaders also believe that it's thinking on the issue of love jihad in Kerala is the same as that of Christianity. Some priests are also accusing Muslims of the state of 'love jihad' and narcotics jihad.
Thalassery Archbishop Joseph Pamplani sent a letter to all the churches. It warned that some extremist groups were trying to trap Christian girls. The Christian Association and the Alliance for Social Action (CASA) had raised their voice against 'love jihad' at the Hindu Mahasabha held in April.
Some prominent clergy of the Catholic Church, including Xavier Khan Vattayil, also supported the Casa. Some members of the CASA are also active in the BJP's Minority Morcha, but the CASA has not yet officially announced direct ties with the BJP.
In the meeting, the priests also informed Nadda about another meeting held recently. He said a meeting of leaders with Christian backgrounds was held in Kochi. It was attended by many former MLAs and ministers. This meeting was named Bharatiya Christian Sangham (BCS). Many people associated with this wish to join the BJP.
In Kerala, the BJP is engaging Christian voters to take on Muslim voters. The Christian population in the state is 18.38%. Catholics are also the largest unit of the Christian population. The Left government of Kerala is in power only because of the Christian-Muslim alliance.
The BJP core committee meeting was held in Kochi this month. In this, Prime Minister Modi had expressed displeasure with the state leadership of Kerala for not increasing the support base. He talked about increasing the base. It was only after the meeting that the BJP appointed former Union Minister Prakash Javadekar as Kerala in charge.