All players of America's under-19 women's team are Indian, and the coach is also of Indian origin
Indians will fulfill America's dream of entering cricket: All players of America's under-19 women's team are Indian, and the coach is also of Indian origin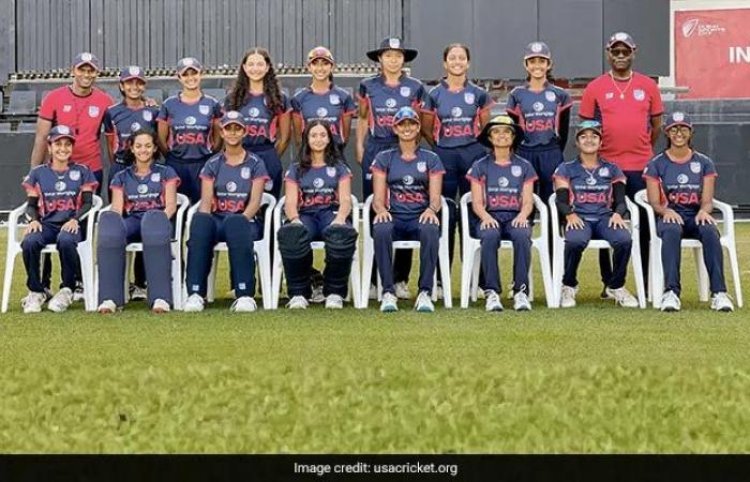 The undisputed king of basketball and baseball, America, the biggest gold medalist in the Olympics, is now making its presence felt in the world of cricket as well. Its full responsibility is on the Indians living here. All 15 players of the US Under-19 women's cricket team are Indians. Most of them learned cricket from their families and then trained in local clubs.
The ICC Under-19 Women's T20 World Cup is being held for the first time from 14 to 29 January 2023. America's cricket team will also participate in this tournament to be held in South Africa. Geetika Kodali is the captain and Anika Kolan is the vice-captain of this team.
Apart from wicket-keeper Pooja Ganesh, 5 reserve players have also been announced in addition to 15 players including Aditi Chudasama, Bhumika Badri Raju, Disha Dhingra, and Ishani Vaghela. These five are also Indians. Team coach Shivnarine Chanderpaul of West Indies is also of Indian origin. While team analyst Rohan Gosala and the team's selection panel are also Indian. Its president is Ritesh Kadu.
Jyotsna Patel and Deepali Rokade are the panel members. This will be America's first international match in any format of women's cricket. Earlier in 2010 men's under-19 women's cricket team played T20 tournament. Team coach Chanderpaul says that we are entering the World Cup for the first time with the best players present in America. Our team has worked hard in one year.
We are the newest team in the World Cup, but we are trying to do better. 16 teams are participating in the ICC Under-19 Women's T20 World Cup, divided into four groups. The US is in Group A alongside Australia, Sri Lanka and Bangladesh. America's first match will be against Sri Lanka on 14 January.