Title-42 of the ban on the entry of immigrants in America is over: the crowd started crossing the Mexico border
Title-42 of the ban on the entry of immigrants in America is over: the crowd started crossing the Mexico border, and the government is afraid of 13 thousand of people coming daily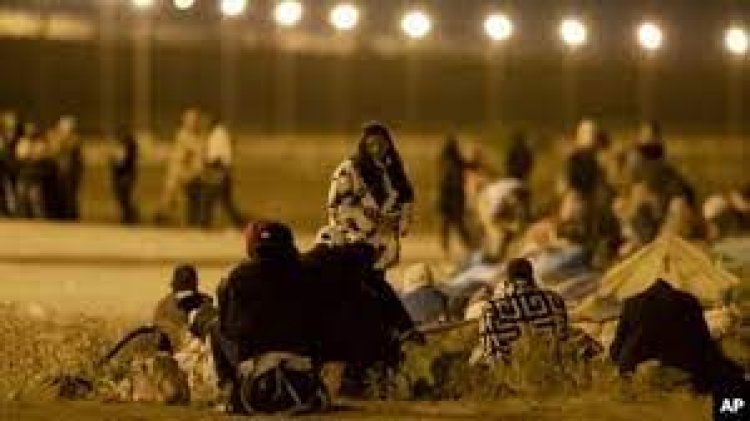 Title 42, which banned the entry of migrants during Corona in America, has expired today. Under this, the US government sent many expatriates back to their countries.
At the same time, since its end today, crowds of people have started gathering at the US-Mexico border. At the same time, according to the New York Times report, despite the end of Title 42, the borders have been kept closed. Crowds of migrants have gathered at immigration centers.
Many migrants are trying to cross the Rio Grande River. Migrant children are carrying children on their heads and moving forward with luggage. While some are trying to enter America by crossing the barbed wire.
After the end of Title 42, the government is afraid that 13 thousand people will cross the border daily. Which will be 67 thousand more than before. At the same time, before the deadline of the title, Biden deployed 1500 soldiers on the border. The White House informed that they had been preparing for this day for several months.
In the last 11 years, the number of Indian immigrants in America has increased one and a half times. America has long been the most preferred country for Indians. The situation has become such that people have started adopting the wrong path to reach here.
According to a report, between 2012 and 2022, there has been a 100-fold increase in the number of Indian immigrants entering the US illegally through Mexico.
In 2012, the US Customs and Border Patrol registered 642 cases in which Indian immigrants tried to enter the US illegally through Mexico. Whereas in the year 2022, this number has increased to 63927.