Tata will make iPhone: Talks with Taiwanese supplier Wistron Corp, if the deal is finalized
Tata will make iPhone: Talks with Taiwanese supplier Wistron Corp, if the deal is finalized, Tata will become the first Indian company to make an iPhone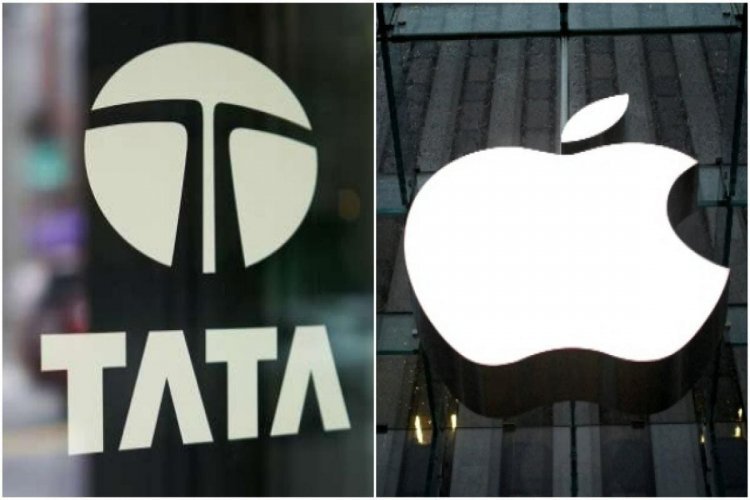 The Tata Group is in talks with Wistron Corp, a Taiwanese supplier of Apple Inc., to set up an electronics manufacturing joint venture in India. This joint venture will assemble the iPhone in India. Tata wants to become a force in technology manufacturing through this. If the deal is successful, it would make Tata the first Indian company to manufacture an iPhone. Currently, Wistron and Foxconn assemble iPhones in India and China.
This has been claimed in some media reports. If the Indian company starts making iPhones, then it will give tough competition to China. China's dominance in electronics manufacturing has been threatened by the Covid lockdown and political tensions with the US. Apple does not want to depend on China alone for iPhone manufacturing to reduce its dependence on China at a time of rising geopolitical risks.
The structure and details of the deal such as shareholding are yet to be finalized. One of the people familiar with the matter said Tata could buy equity in Wistron's India operation for iPhone manufacturing or the companies could set up a new assembly plant. Both of these things can also be executed. Apple is known to work with local companies in areas where it sets up manufacturing bases.
One of the people said the new venture aims to increase the number of Wistron-made iPhones in India by five times. If this partnership happens, then it will not be limited to iPhone manufacturing only. This manufacturing business will be taken even beyond smartphones. Tata Group Chairman Natarajan Chandrasekaran has said that electronics and high torque manufacturing are key focus areas for the company.
Things like software, steel and cars are the major business of the Tata group. But it has taken initial steps in the smartphone supply chain by starting to manufacture chassis components for the iPhone in South India. Tata's support will provide a strong local partner for the loss-making Wistron's Indian business. Wistron started making iPhones in India in 2017. The Taipei-based company currently assembles iPhones at its plant in Karnataka.
Most of the iPhones are produced in China. Apple supplies parts to its contract manufacturers such as Foxconn, Wistron and Pegatron, and those manufacturers then assemble them to make the iPhone. Apple started manufacturing iPhones in India in 2017 with the iPhone SE. You can click on the link below to know the complete manufacturing process of the iPhone.
For Latest Update from Sangri Today Like us on Facebook and Follow on Twitter. Fore Latest Video News Subscribe our channel on YOUTUBE. Also Join Our Telegram Channel