Shocking revelation of Falaq Naaz about Shafak Naaz, left home 9 years ago due to money, pointed finger at mother
Falaq Naaz on Sister Shafaq Naaz: Falaq Naaz has been seen by the audience playing the game in the reality show Bigg Boss OTT 2. However, she could not last long in the show. After coming out of Big Boss, during an interview, he talked about the deteriorating relations with the family of sister Shafaq Naaz. He told that due to this Shafaq started living separately from the family and what is his relationship status now.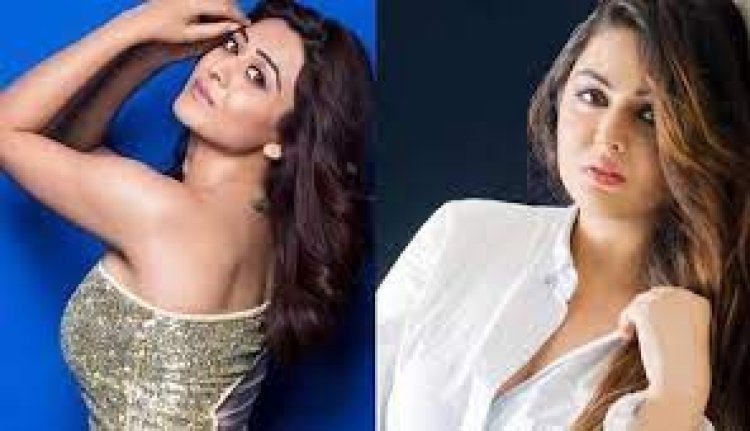 Falak Naaz has spoken openly on many things after coming out of the reality show 'Bigg Boss OTT 2'. During an interview, he spoke openly with his sister Shafaq Naaz about the spoiled relationship. Falak told that Shafaq had separated from the family 9 years back. Also said that ever since she came out of 'Bigg Boss OTT 2', Shafaq has not met her even once. Falak has given a shocking reason for separation from Shafaq's family.
After coming out of 'Bigg Boss OTT 2', Falak gave an interview to YouTuber Siddharth Kannan. In this, he spoke without hesitation about Shafaq Naaz's strained relationship with his family. Falak told that from a young age, Shafaq lives with her maternal grandparents and she had a good life. He knew nothing about the difficulties of the family. He said that due to some reasons, Nani used to instigate Shafak against his mother and family.
Falak said that the way children are discriminated against, the same used to happen when she used to go to her grandmother's house. One loved more, the other less. Falak also revealed that Nani never sent Shafak to live with the family and he wondered why. Because of this, there used to be many quarrels in the house as to why the grandmother did not send her back.
Falak told that Shafaq used to question her mother only about money. He also had a fight with Shafak on this matter. This fight took place about 8-9 years ago and it was the last fight of both the sisters, as Shafaq separated after that.
Falak told that Shafaq used to raise questions on her mother as to where the money was going. Whereas in the industry, we are in, the expenditure of one lakh is spent only on grooming your mouth. You have to do your own grooming. Spending is being done according to your every convenience. AC, beds, etc. are coming into the house. All this is going to cost. If you are earning, then you cannot keep it in the bank. There will be expenses.
Falak informs that things are coming on track now, but Shafaq still does not live with the family. Falak and Sheejan live with their mother.