Hatred will not go away by leaving the country: Farooq's reaction on RJD leader's statement
Hatred will not go away by leaving the country: Farooq's reaction on RJD leader's statement; Siddiqui had said – India is no longer worth living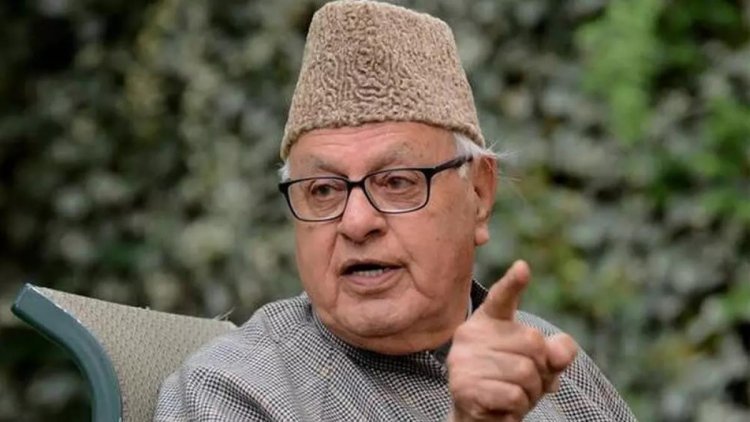 Former Jammu and Kashmir Chief Minister Farooq Abdullah reacted to RJD leader Abdul Bari Siddiqui's statement. He said that the country is definitely going through a difficult time, and hatred has increased, but leaving the country will not remove the hatred. You have to douse this fire by staying in the country. Not all people are bad, there are a lot of good people too.
RJD's senior leader Abdul Bari Siddiqui raised the question of the living conditions of Muslims in India in a program organized in Patna 10-12 days back. He said that my son is studying at Harvard. The daughter is a pass-out from the London School of Economics.
Siddiqui said- We have told our sons and daughters to do jobs there only. If you get citizenship there, take it. Now there is no atmosphere left in India, you people will be able to bear it or not. You understand how much pain I have said these things to my children that they should leave their motherland. The time has come.
Farooq said that controversy broke out for wearing saffron-coloured clothes in Shah Rukh Khan's new film (Pathan). Does this mean that saffron belongs to Hindus and green belongs to Muslims? What is this? Cow belongs to Hindus and bull belongs to Muslims? He said that if this country has to survive, be it Muslim, be it Hindu, be it Sikh, be it Christian, we all have to live with brotherhood. Ramrajya was that everyone is equal. If any countryman is left behind, the country cannot be strong.
Farooq, three-time Chief Minister of Jammu and Kashmir, also targeted the Centre. He said that the central government had said that terrorism would end with the removal of Article 370 from Jammu and Kashmir. How many years has it been since it was removed? Is militancy over in the valley?
Earlier, Farooq also gave his reaction regarding China. He said that this is not the India of 1962, we are not wearing bangles. China will be answered in its language. Let us tell you that on December 9, there was a violent clash between the Chinese and the Indian Army in the Tawang sector of Arunachal Pradesh.