Adani Group's clarification regarding the owner of ACC-Ambuja Cement
Adani Group's clarification regarding the owner of ACC-Ambuja Cement: Vinod Adani is included in the 'promoter group' of ACC and Ambuja Cements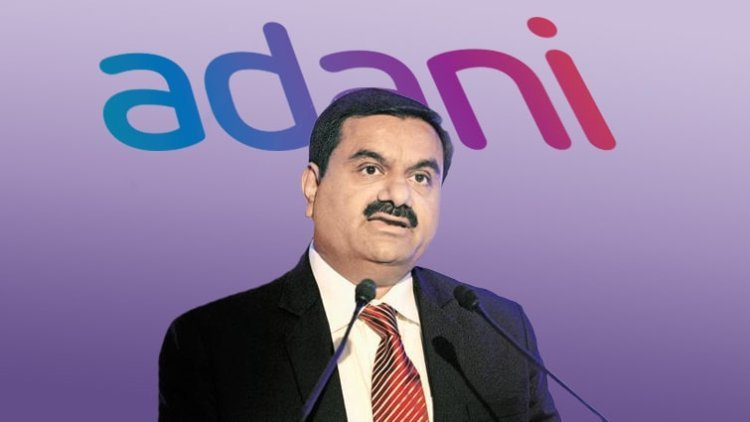 Adani Group on Thursday (March 16) clarified that Vinod Adani, elder brother of Group Chairman Gautam Adani, is part of the 'promoter group' of several listed companies of the group. The group said, "This fact has been disclosed to the Indian regulatory authorities in various disclosures from time to time." This statement of Adani Group has come on the report that it was said that Vinod Adani is the ultimate beneficiary of Ambuja Cements Limited and ACC Limited.
In September last year, Adani Group revealed that it had acquired Ambuja and ACC from Swiss cement major Holcim for $10.5 billion. Adani Group had formed a special-purpose entity named Endeavor Trade and Investment Limited for this transaction. However, Morning Context reports that this entity is based in Mauritius and is owned by Vinod Adani.
Adani Group said, 'The fact is that Endeavor Trade and Investment Limited belongs to Adani Group, which is the acquirer of ACC Limited and Ambuja Cements Limited. This information has been given on the page number-22 of the Public Offer Document (Letter of Offer) dated August 19, 2022, which is also available on the websites of Ambuja Cements Limited and Stock Exchanges. Apart from this, this information was also given in the filing to the regulatory authority SEBI.
Earlier on January 24, US short-seller Hindenburg Research had alleged that Vinod Adani manages a network of offshore shell entities to facilitate Adani Group's frauds. The short-seller had said it has identified 38 Mauritius Best shell entities controlled by Vinod Adani or his close associates.
The report accused the Adani Group of stock manipulation and accounting fraud. However, the Adani Group has denied all of Hindenburg's allegations. Adani Group had rejected all these claims of Hindenburg saying that Vinod Adani has no role in the day-to-day affairs of the group companies.
Vinod owns 10 properties in Dubai, according to real estate data from the Washington DC-based non-profit Center for Advanced Defense Studies. The apartment is in Singapore and is worth an estimated $4 million. Forbes found that Vinod owns or has been linked to at least 60 entities in offshore tax havens, including the Bahamas, British Virgin Islands, Cayman Islands, Cyprus, Mauritius, Singapore and the United Arab Emirates.
Vinod has been living abroad for three decades. According to a sponsored article in the Economic Times, he did a master's degree in engineering in the US and then set up a textile business in Mumbai in 1976.
In the 1980s, Vinod bought a small plastic packaging factory for $1,000. Inducted his younger brother Gautam to help run it. We started almost from zero, Gautam told Forbes in 2009.
By 1989, Vinod expanded his company to trade in commodities. He opened a new office in Singapore and shifted there. In 1994 he moved to Dubai. Here he started trading in sugar, oil and metals with operations in Dubai, Singapore and Jakarta (the Capital of Indonesia).
He also started building an empire of offshore companies. According to the Panama Papers leak, Vinod established a company in the Bahamas in January 1994. Two months later, he also requested to change his name from Vinod Shantilal Adani to Vinod Shantilal Shah on company documents.
While Vinod was expanding in Dubai, Gautam was starting his career. He founded the Adani Group in 1988 and took it public in 1994. Over the years, Vinod has been deeply involved in his brother's businesses.
According to the Hindenburg report, Vinod held executive positions in Adani group companies till at least 2011. Vinod's son Pranav, 44, is still the managing director of Adani Enterprises.