No discussion in ICC on Pakistan coming to India: All the World Cup matches will be held in India
There is no discussion in ICC on Pakistan coming to India: All the World Cup matches will be held in India, PAK's manager had said - Our matches will be held in Sri Lanka-Bangladesh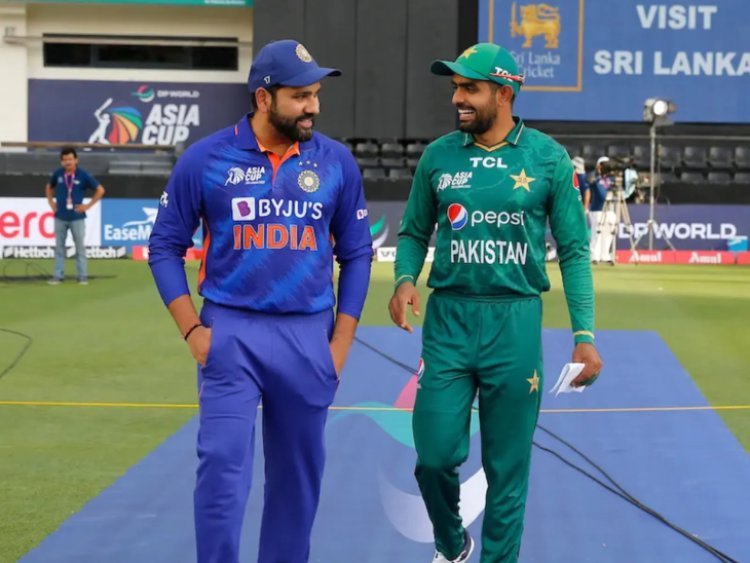 India will host the ICC ODI World Cup in October-November this year. At the same time the discussion was going on that in the World Cup, Pakistan will play its match in Bangladesh. But in the meantime, an ICC official told Dainik Bhaskar that there has been no discussion so far regarding Pakistan's World Cup matches being held in any country other than India.
In fact, recently ICC General Manager Wasim Khan said in a video interview that Pakistan's World Cup matches will be played in Bangladesh and not in India. The ICC official said in this statement that we are surprised to hear this. There is no basis for this.
He further said that this has never been considered in the ICC meeting as the hosting of the World Cup has been handed over to India. Also, till now no one has made any request from India for Pakistan's matches to be held elsewhere.
According to last week's ESPN Cricinfo report, most of the matches of the Asia Cup tournament will be held in Pakistan, but all the matches of the Indian team can be shifted to one of the UAE, Oman or Sri Lanka. Regarding this matter, Wasim had said that Pakistan's matches should be held in Bangladesh or Sri Lanka.
This time the Asia Cup is to be held in the first week of September. There will be a total of 13 matches including the final in this tournament of 6 teams lasting 13 days. India and Pakistan are in the same group. A team will reach with them after qualifying. Whereas Sri Lanka, Bangladesh and Afghanistan are in the second group.
The Indian team will play 2 matches in the preliminary stage of the Asia Cup. On winning a single match, the team will reach the Super-4 stage, where it will have to play 3 matches. If Team India also reaches the final, then it will play a total of 6 matches in the tournament. In the event of India reaching the final, that match will also be shifted to a neutral venue.
Apart from UAE, Oman and Sri Lanka, the name of England is also coming to the fore as a neutral venue for the Asia Cup as a large number of spectators arrive to watch the Indo-Pak match in England. However, there is little hope of England getting the hosting rights, as matches of the Asia Cup and IPL have already been held in UAE and Oman during September. In such a situation, only a country in Asia is expected to host India's matches.
In October last year, BCCI Secretary Jai Shah decided that Team India would not go to Pakistan when the Asia Cup was hosted in Pakistan. According to Jay Shah, India will not travel to Pakistan for the Asia Cup due to security reasons and the tournament will be played at a neutral venue.