Landslide in Uttarakhand's Pithoragarh, 200 Adi Kailash pilgrims stranded
Landslide in Uttarakhand's Pithoragarh, 200 Adi Kailash pilgrims stranded: 100-meter road washed away, the big rock came down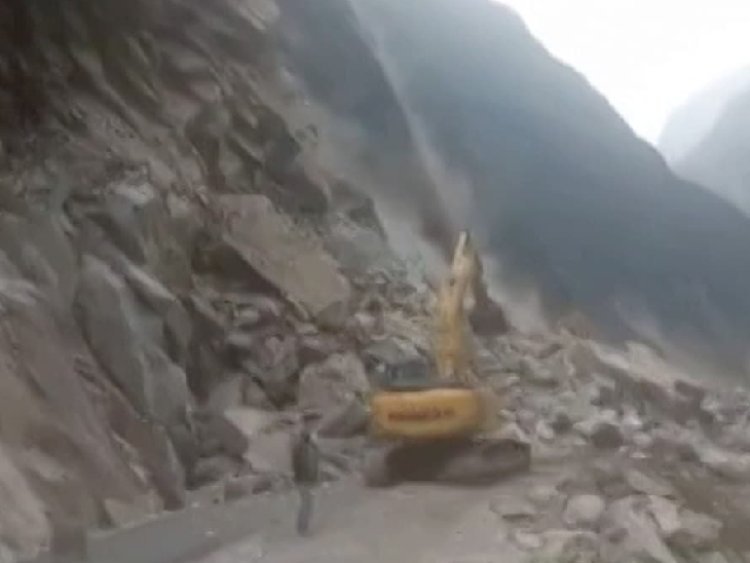 The road has been closed due to a landslide on the Lipulekh-Tawaghat motorway of Pithoragarh in Uttarakhand. On the evening of 30 May, more than 100 meters of the road was washed away in a landslide. Due to this, around 200 pilgrims of Adi Kailash are stuck in Dharchula and Gunji. It is said that a heavy rock has also slipped. This rock has slipped 100 meters near Lakhanpur, about 45 km above Dharchula. Due to this the movement has come to a standstill. The process of rain continues in many districts.
SDM Divesh Shashani told that due to the cracking of the rock, many machines of the company working here have also been buried under the debris. This whole incident took place on Wednesday evening around 4.30 pm. At present, the rescue work is going on here. It is being told that it may take at least two days to open the road. Along with this, it is being told that the Uttarkashi-Gangotri National Highway has been obstructed due to the falling of debris and stones from the hill near Helku Gad Gangnani. A large number of pilgrims' vehicles are stranded on both sides of the route. At present, the BRO is working to clear the route. This work will take 2-3 days.
Four camps will soon be set up along the 18 km walking route to Kedarnath. These camps will be set up at Bhimbali, Rambada, Chhoti Lincholi, and Badi Lincholi. Actually, people coming on foot to Kedar Dham face problems with oxygen due to the high altitude. In such a situation, devotees sometimes feel tired. These camps will go a long way in helping the visitors to have a successful and comfortable visit. Uttarakhand Secretary Tourism Sachin Kurve told that through the camp the journey of the people will be made better and more comfortable. The construction work of the camps will start soon.
The Adi Kailash Yatra, which began on May 4 this year, is being managed by private tour operators and the Kumaon Mandal Vikas Nigam.