Jhunjhunu's Jitendra Singh Shekhawat: A Soldier's Journey of Bravery, Dedication, and Inspiration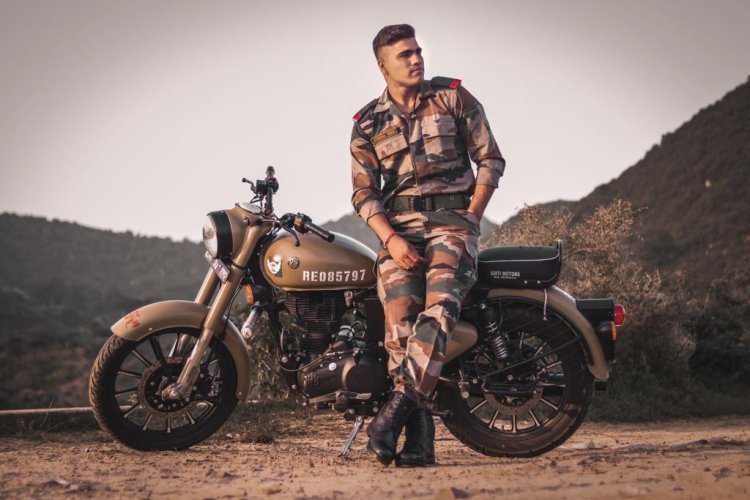 Jhunjhunu's Jitendra Singh Shekhawat: A Soldier's Journey of Bravery, Dedication, and Inspiration
Mr. Jitendra Singh Shekhawat, a 27-year-old soldier, hails from the beautiful city of Jhunjhunu in Rajasthan. His parents, Mr. Satveer Singh and Raj Kanwar, have been his constant support throughout his journey as a soldier.
Jitendra's journey as a soldier began in Jaipur, Rajasthan, on March 2017, when he decided to join the army to serve his country. He was highly motivated by the army's dedication to protecting the nation and its values. His primary motive was to inspire every person to become a soldier and contribute to making India a better place.
One of the biggest inspirations for Jitendra was Brigadier Saurabh Singh Shekhawat, his senior in the army. Brigadier Saurabh's bravery and dedication towards the nation have always been a source of inspiration for Jitendra.
Apart from being a soldier, Jitendra has excelled in weightlifting, winning many medals and accolades for his exceptional performance. His love for hard physical training has become one of his favorite hobbies.
Despite the challenges of his profession, Jitendra has received unwavering support from his family and friends, especially his mother and brother, who have always encouraged him to pursue his dreams.
Jitendra's future plan is to motivate more people to join the Indian Army and serve the country with pride. He wants to inspire every individual to become a soldier and contribute towards the progress of India.
In conclusion, Jitendra Singh Shekhawat is a true patriot who has dedicated his life to serving his country. His bravery, dedication, and passion towards his profession make him a true inspiration for many. We salute his commitment and wish him all the best for his future endeavors.