Devotional Song 'SUATAA' Launched from the Much-Anticipated Movie 'Panch Kriti Five Elements'
The eagerly awaited devotional song "SUATAA" has been officially released from the upcoming cinematic masterpiece "Panch Kriti Five Elements." This soul-stirring song comes as a prelude to the grand cinematic experience that "Panch Kriti Five Elements" promises to offer. The movie, produced by Ubon Vision, is set to captivate audiences with its compelling storyline and […]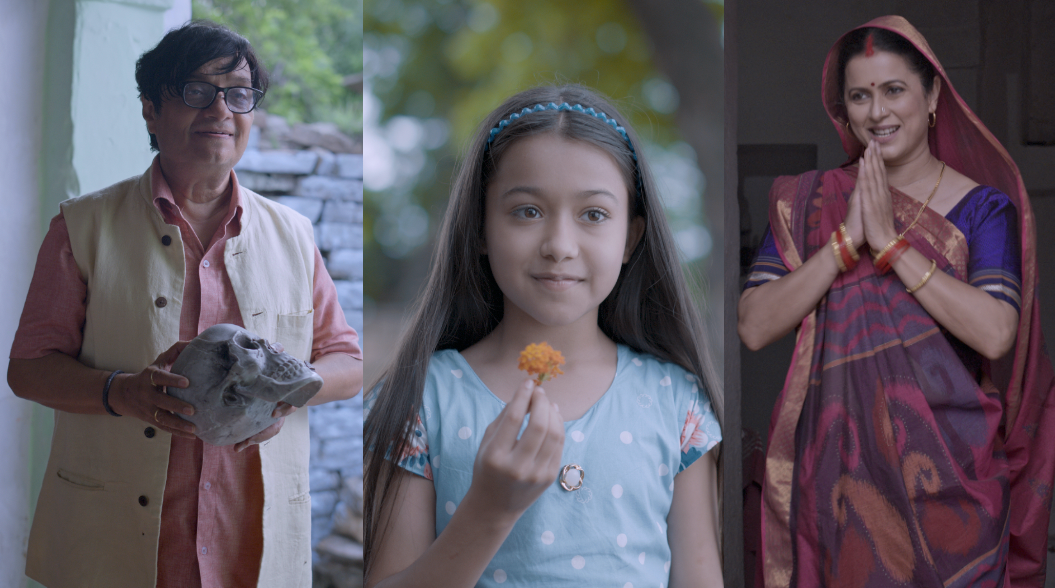 Devotional Song 'SUATAA' Launched from the Much-Anticipated Movie 'Panch Kriti Five Elements'
The eagerly awaited devotional song "SUATAA" has been officially released from the upcoming cinematic masterpiece "Panch Kriti Five Elements." This soul-stirring song comes as a prelude to the grand cinematic experience that "Panch Kriti Five Elements" promises to offer. The movie, produced by Ubon Vision, is set to captivate audiences with its compelling storyline and cinematic brilliance.
"SUATAA" is a melodic creation that beautifully weaves together the realms of devotion and empowerment. The music for the song has been meticulously crafted by the talented music director Rajesh Soni, whose ingenious compositions have always struck a chord with music enthusiasts. The enchanting vocals have been brought to life by the gifted singer Snigdha Pious, whose emotive rendition adds depth and soul to the song.
This captivating devotional song, "SUATAA," holds a deeper significance rooted in Bundelkhand folklore. Legend has it that in ancient times, a malevolent demon named Suataa wreaked havoc upon the lives of young girls. In response to the heartfelt prayers of these girls, the benevolent mother goddess appeared and vanquished the demon, bestowing protection upon them. The tradition of worshipping Suataa for nine days, akin to the auspicious Navratri festival, was then established. It is believed that this devotion ensures the girls find virtuous life partners and are shielded from undesirable influences.
The heart of the story in "Panch Kriti Five Elements" revolves around this very tradition. The narrative follows the life of Shubhi, a determined young woman from Chanderi town, who challenges the societal norms by choosing a path of self-reliance over blind adherence to tradition. As the plot unfolds, Shubhi's unwavering belief in her own capabilities becomes a beacon of inspiration.
In a poignant moment within the narrative, Shubhi encounters adversity in the form of a persistent young man who intimidates and harasses her. Shubhi's journey takes an unexpected turn as she grapples with her convictions and the reality of her situation. The culmination of events leads her to a profound realization – that self-reliance and self-confidence are the true sources of strength.
Song Link: https://www.youtube.com/watch?v=zQFAk70VH4A
The devotional song "SUATAA" serves as a musical embodiment of this powerful message, resonating with audiences on multiple levels. Its melodic charm, coupled with the underlying themes of faith, empowerment, and self-discovery, make it a truly exceptional composition.
"SUATAA" is now available for viewing and listening on Ubon Vision's official YouTube channel. As anticipation continues to build, "Panch Kriti Five Elements" is slated for a theatrical release on August 25, 2023. Prepare to be spellbound by the enchanting world of "Panch Kriti Five Elements" and let the devotional melody of "SUATAA" kindle your spirits.