'Prachand' First Look poster out, A film jointly produced by Nirmal Jaiswal & Dr. Bu Abdullah
The official poster of producer Nirmal Jaiswal & Dr. Bu Abdullah film "Prachand" sent waves of excitement through social media platforms, igniting conversations about its storyline and themes.In the realm of cinema, where storytelling takes center stage, there occasionally emerges a film that not only entertains but also leaves an indelible mark on its audience. […]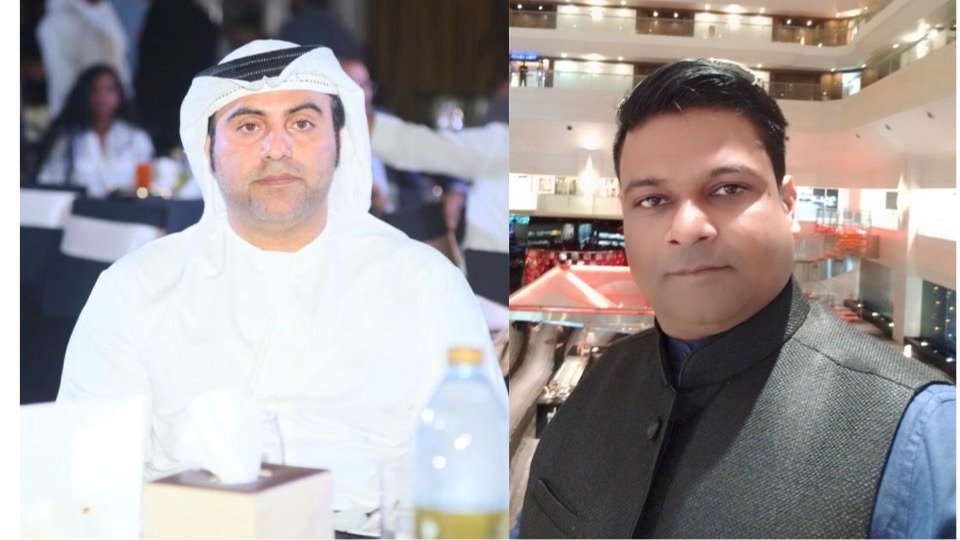 'Prachand' First Look poster out, A film jointly produced by Nirmal Jaiswal & Dr. Bu Abdullah
The official poster of producer Nirmal Jaiswal & Dr. Bu Abdullah film "Prachand" sent waves of excitement through social media platforms, igniting conversations about its storyline and themes.In the realm of cinema, where storytelling takes center stage, there occasionally emerges a film that not only entertains but also leaves an indelible mark on its audience. "Prachand," a psychological thriller written and directed by the creative visionary Sushant Panda and produced by Nirmal Jaiswal & Dr. Bu Abdullah, is poised to be one such gem. With its unique perspective and thought-provoking narrative, it promises to take viewers on a riveting journey into the realm of psychological suspense.

Producer Nirmal Jaiswal shares his perspective on the project, stating, "When I first engaged in discussions with Sushant and heard the concept for this film, I was instantly struck by its intriguing and distinctive nature. It was evident that 'Prachand' stood out in the world of cinema. Impressed by Sushant's vision, I decided to join forces with him, recognizing the immense potential and creativity that this project held. This film challenges conventional storytelling and embarks on a gripping exploration of the human psyche, leaving the audience pondering the intricate web of karma and destiny."
Producer Dr. Bu Abdullah shares his insight, "The story of the film impressed me a lot. This is a film based on a global subject, I believe this film will be loved by a large section of the audience all over the world. The star cast of the film has done a great job on an unconventional subject."
"Prachand" features a talented ensemble cast, including Pitobash, Manoj Mishra, Prakruti Mishra, Jayjeet Das, Anant Mahadevan, Atul Shrivastav, Sukant Rath, Pallavi Subash, Dinesh Nag and Usha Rani Tandey, each contributing there unique talents.
Behind the scenes, the film is skillfully orchestrated by director Sushant Panda, guided by the visionary producer Nirmal Jaiswal and Dr. Bu Abdullah, Co-producers Pitobash and Dr. Soumya Ranjan Pradhan, along with associate producers Dr. Soumya Ranjan Pradhan and Dr. Thousif Pasha, play pivotal roles in bringing this compelling story to the silver screen. The director of photography Anil B. Akki, captures the film's essence through his lens, while creative producer Satish Tripathy adds his expertise to the project's creative vision.
Under the banner of Nirmal Jaiswal Productions and Dr Bu Abdullah group of companies the film is produced by Nirmal Jaiswal & Dr. Bu Abdullah , Written and directed by Sushant Panda. As the release of "Prachand" approaches, it promises to be a cinematic masterpiece that defies conventions, explores the complexities of human nature, and delves into the enigmatic world of karma and destiny.