Anup Jalota inspired Deepa Joshi for Shringar Hai Sajna
"Music is in my soul" – Deepa Joshi Deepa Joshi's song 'Shringar Hai Sajna' is beautiful representation of the bond between husband and wife. The single was launched by Red Ribbon Entertainment in presence of versatile personalities in Mumbai. Special video message was given by Anup Jalota. Bina Mardia -Drape story, Amitabh Shukla -Principal Commissioner […]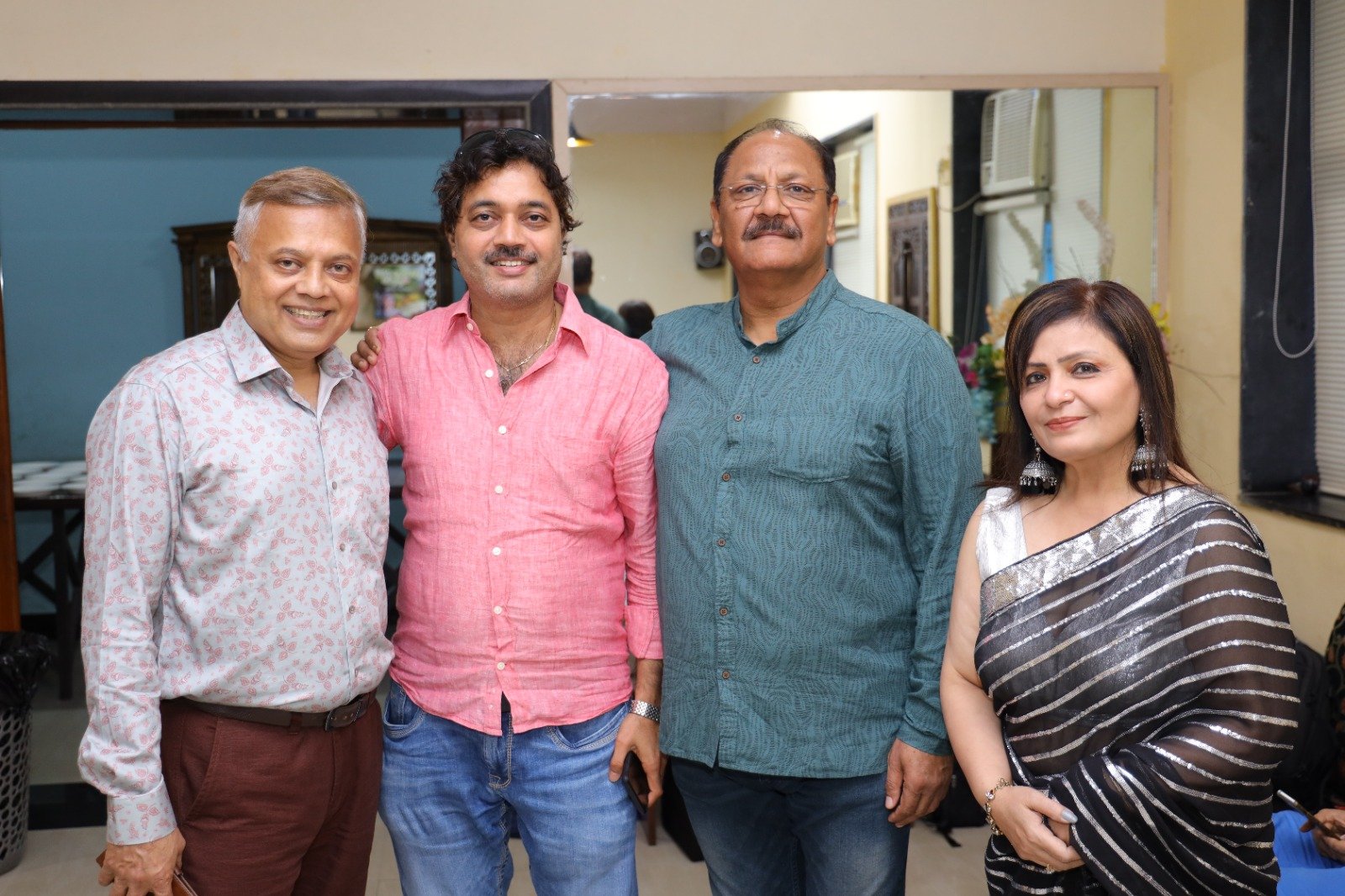 Anup Jalota inspired Deepa Joshi for Shringar Hai Sajna
"Music is in my soul" – Deepa Joshi
Deepa Joshi's song 'Shringar Hai Sajna' is beautiful representation of the bond between husband and wife. The single was launched by Red Ribbon Entertainment in presence of versatile personalities in Mumbai.
Special video message was given by Anup Jalota. Bina Mardia -Drape story, Amitabh Shukla -Principal Commissioner Income Tax, Ashok Pandit -President Maharashtra Rifle Association, Amrish Shah – Don 2 writer, Air Force Veteran Group Captain Rajat Srivastava -Co-founder of Purple Music India, Deepika Sharma Khandal, Suuhas Singh, AD Guru Prabhakar Shukla, Gaazi Moni were present for song launch.
Deepa Joshi, a talented singer, anchor, presenter, and voice-over artist at All India Radio and Doordarshan India, has been making waves with her inimitable singing style. 'Zindgi Ke Sath,' a Ghazal with Padamshri Anup Jalota, Sur Ki Sadhana, Main Kathputli, Char Tola Nathuli, Panchmukhi Sundarkand are some of Deepa Joshi's songs. On 12th of August her Kumaoni language song 'Rangilo Mulak' was released by T-Series regional. Talking about the song 'Shringar Hai Sajna' Deepa Joshi says, "It is single. It talks about the relationship of husband and wife, their feelings and devotion of wife towards her husband. Also, I am very much thankful to Anup Jalota ji who constantly supported us and given his guidance to create this this beautiful song and in my journey as singer. "
Deepa Joshi is not only a good singer but also an entrepreneur of 'Purple Music India', company. With back-to-back musical events and album launches, Deepa Joshi is very excited. "Obviously. Anybody would be happy and excited. I am anxious about my performance and reaction of my listeners. It's always like waiting for college results. Success or good show means everyone involved in the making and production of the song gets their share of appreciation," she adds.
On 14th August, Deepa Joshi did a special Independence Day celebration event called 'Ek Surili Shaam Aazadi ke Naam' in Delhi under the banner of 'Purple Music India'.