Khwaish got third position in East Shooting Championship
Khwaish got the third position in East Shooting Championship: and also qualified for National Championship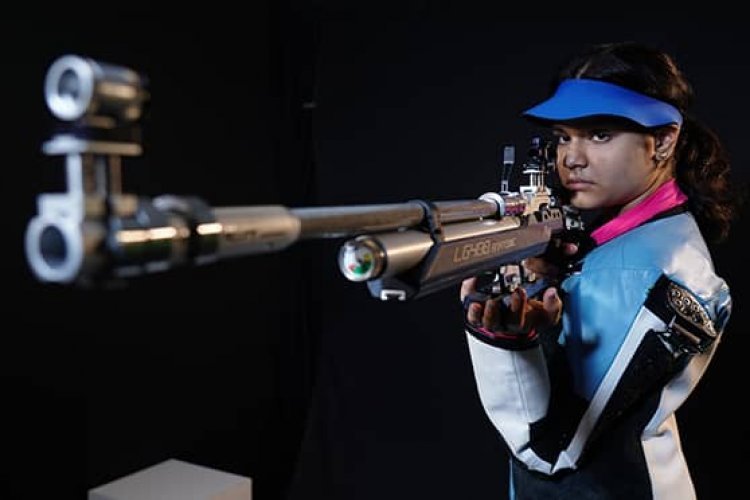 Khwaish Sharma, a resident of Fatehpur, Sikar, has brought laurels to Rajasthan by winning 4 medals in the 6th East Shooting Championship and 24th Kumar Surendra Singh Championship. Khwaish secured the third position in a 50m rifle shooting. During this time he also played the 50m prone and secured his place by participating in the qualifying rounds for the national championships. At the same time, before this, Khwaish became a part of the national team by clearing the 10-meter air rifle ground at the Indian Youth Camp Delhi.
After delivering a stellar performance in the championship, Khwaish Sharma credited his success to coaches Joydeep Karmakar and Monojit Karmakar. He said that because of my coach, I have been able to keep myself positive while removing the fear. He told that he had been practicing continuously for a long time. But it was not expected that I will be able to win 4 medals. During this, Asansol MP and Bollywood actor Shatrughan Sinha honoured Khwaish Sharma and other contestants with medals.
The 6th East Zone Rifle Shooting Championship and 24th All India Kumar Surendra Singh Inter School Shooting Competition are being organized by West Bengal Rifle Association and Asansol Rifle Club in Bengal from 18th to 24th September. In this, shooting players from six states are participating in the East Zone Championship. While shooting players from all over the country are participating in the 24th All India Kumar Surender Singh Inter School Championship. At the same time, the players performing better in both these championships will be selected for the Pre-National Championship.
For Latest Update from Sangri Today Like us on Facebook and Follow on Twitter. Fore Latest Video News Subscribe our channel on YOUTUBE. Also Join Our Telegram Channel